Hyperlocal = location, location, location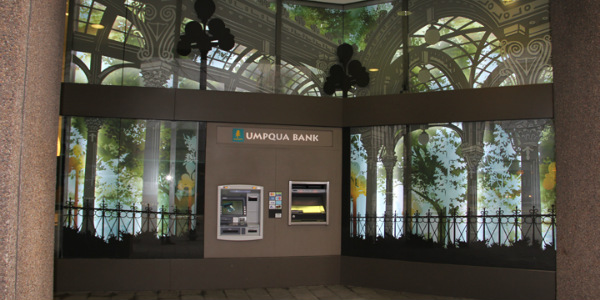 Hyperlocal is the latest marketing buzzword, but it isn't a new idea.  It essentially means a very specific area, very close to home.  Within the credit union world, it's defined as your core target market living three to five miles from the branch.
At Momentum, we've actually discovered that using a 2 mile radius provides a more strategic community-based approach that supports hyperlocalism.
Credit unions located within urban centers are going to have to take a hyperlocal approach.  Why?
Credit unions are established with community based charters to differentiate themselves in the market and attract and retain members.  By focusing on hyperlocalism, it's much easier to create lasting connections with existing and potential members.
A good example of hyperlocalism is Umpqua Bank's downtown branch in Seattle.  They demonstrate their ties to the downtown neighborhood, but also to the very specific community of Pioneer Square.  Their in-branch marketing displays a historic pergola that is an iconic symbol of the Pioneer Square neighborhood in Seattle. They are active in local blogging and events.  They bring members and potential members from their neighborhood community into the branch for seminars, workshops, and even wine tastings.  Hyperlocalism has proven to be a very successful strategy for Umpqua.
As I said earlier, being hyperlocal is not a new idea.  A hyperlocal option that serves only those that "live, work, worship, or attend school" in the central city, Northwest Resource Federal Credit Union has been serving Portlanders since 1935. Northwest Resource supports local business with "a complete line of business services," according to Kim Faucher, vice president of marketing. "All of our lending decisions are made locally and loans are serviced locally." Striving to build a better neighborhood, Faucher says, "We work well with many of Old Town's social service agencies, including Central City Concern and Transition Projects, by helping their clients open savings accounts, obtain small loans, and build financial independence." Also serving the artistic community, Northwest Resource displays local art in the lobby, selling it on behalf of the artist, and hosts the occasional First Thursday event.
The credit union ideal of community and hyperlocal go hand-in-hand.  How can you decide if hyperlocal is the right approach for your credit union? 
If you're in an urban center,  Hyperlocal = Your local community.
Examples:
Washington (State): Not hyperlocal
King County, WA: Semi-hyperlocal
Ballard, WA: Truly hyperlocal
Is hyperlocal just a new trend or here to stay?  The concept of marketing to hyperlocal areas has been around since the inception of credit unions and is definitely here to stay. What is continually evolving is how you actually deliver hyperlocal marketing to members whether its through in-branch marketing, social media or local events.
Is it time for your credit union to go hyperlocal?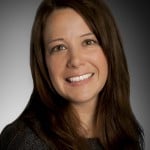 Heather is the Director of Marketing at Momentum, a national design-build firm. Heather and the Momentum team work with Credit Unions to facilitate strategic planning, evaluate facilities growth needs, and ...
Web: www.momentumbuilds.com
Details