If my credit union goes to the cloud will I need a CIO/CTO?
In most credit unions – they rely on their CTO/CIO's to make sure they spend their money wisely, align their technology with strategy, and translate IT speak between executives and the board.   In a perfect world, just like most business executives know some marketing, finance, business law, and operations they would be conversant in technology.    The more that occurs the more the organization can align strategy quicker and move faster.   It is widely believed that cloud will make your credit union more scalable, dynamic and flexible.  So it begs the question – as the Credit Union moves to cloud will there still be a need for our CIO/CTO?
Ultimately, the short answer is not any time soon.
There are four main reasons why Credit Unions need a CIO/CTO:
Language – Let's face Credit Unions have their own unique language.  We call customers members and our boards are volunteers.   Combine that with a share draft accounts and remote deposit capture and it isn't like we can take any industries CIO/CTO and plop them down in a credit union without a learning curve.
Technology Complexity – Credit Unions employ a very complex array of technology often dwarfing some business much larger.  We regularly say that credit unions efficiency requirements and processes require almost one server for every two to three employees.  Because of the niche nature of the industry – there are often only a handful of providers for each type of application.  Consequently – the ability to standardize on one approach, technology etc. is very difficult in the industry.   I once mapped the number of places an ATM transaction can go astray – it involved multiple systems, databases, VPNs etc. and was impossible to explain to a consumer.
Technology Evolution – At the same time, technology is rapidly evolving.  Transactions and data flow between multiple services, delivery channels, and people.  Each time it moves or integrates it requires a unique set of knowledge and expertise.  While marketing and accounting has certainly changed over time – there aren't new terms and approaches being coined daily…
Security and Regulation – On top of all of that- the industry has a unique regulator that uses its own processes and approaches to IT security regulation and requirements.  Normal IT Security is tough but when you add it in the wide array of enterprise security requirements that we all face – it requires another set of skills different than most executives.
As Credit Unions move to the cloud – none of these four factors changes.   Our terminology is the same, our complexity grows, technology evolves quicker and our security requirements are under constant evolution.  Put it all together and our Credit Union CIO/CTO's are here to stay.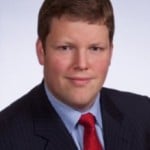 Kirk Drake is founder and CEO of Ongoing Operations, LLC, a rapidly growing CUSO that provides complete business continuity and technology solutions. With its recent acquisition of Cloudworks, Ongoing Operations ...
Web: www.ongoingoperations.com
Details