Immediate consumer engagement equals higher retention rates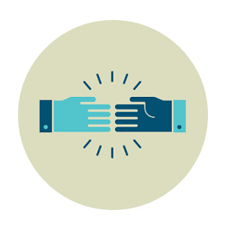 by: Brandon Bogler
In banking, as in life, it's important to never underestimate the value of a good first impression. Research shows community financial institutions (FIs) must employ consumer engagement immediately after a new account is open to maximize value and ultimately drive brand loyalty.
According to a new Javelin Strategy & Research white paper, "Convert 'Silent Attrition' into Banking Engagement and Profits," effective onboarding and activation can help FIs boost profitability by $212 per customer.
FIs will enjoy a higher long-term payoff by focusing first on consumer engagement, followed by targeted campaigns and initiatives. According to Javelin, these personalized campaigns should focus on driving adoption of online and mobile banking, direct deposit, bill payment, financial alerts and personal finance management tools.
Javelin also found expediting onboarding and activation processes for new customers will increase an FI's profit from new checking accounts by 8 percent. This analysis was focused on those consumers who do not fully engage because they view initial activation processes as too difficult. Also of note is the finding that consumers do not regard immediate cross-sell efforts to be an effective form of engagement. Additionally, fully engaged consumers — those utilizing bill pay, direct deposit and debit purchases — not only own more accounts, but most indicated they intended to open more accounts in the next year.
continue reading »