In Times of Disaster, Credit Unions Stick Together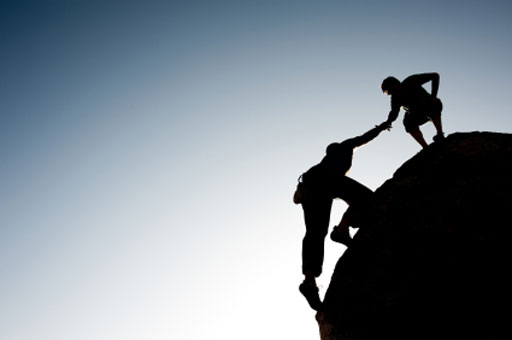 by  Christopher Morris, National Credit Union Foundation
"The 'People Helping People' philosophy is thriving this week."
That was how I ended most of my emails in the week after Hurricane Sandy caused havoc along the East Coast.  At the National Credit Union Foundation (NCUF) we soon launched CUAid, our disaster relief vehicle to raise funds for credit union people affected by the disaster.  Within a week, we raised over $130,000 from credit unions for credit unions with donations from $10 to $10,000. That's philosophy in action.
I know what some of you are thinking, "What's the big deal?" With any disaster, many organizations raise funds to help those in need and typically those funds end up going to the Red Cross (which is great). However, CUAid is the only program of its kind that enables credit union employees, volunteers, and members, as well as credit unions and credit union organizations across the U.S., to contribute directly to support other credit union people. How many industries do you know that fundraise specifically to help each other in times of disaster?
Moreover, credit unions' contributions are worth bragging about. Last year, NCUF raised almost $500,000 from credit unions to help credit union people affected by disasters such as tornadoes, flooding, Hurricane Irene, and Tropical Storm Lee. Most notably, after Hurricane Katrina struck the Gulf Coast, credit unions contributed an astounding $3.5 million to help get credit unions and credit union people get back on their feet. In fact, there was one day when my boss and I had an entire table filled with piles of relief checks going to Mississippi, Alabama and Louisiana totaling about $2 million that we had to sort and stuff to send out to credit union people. I'll never forget that. It's hard enough to not get emotional watching credit union members open up relief checks, but especially when you know it was made possible by credit union members hundreds of miles away.
Of course, credit unions do more than just making a monetary donation in times of a disaster. They donate supplies and assistance. They spread the word to members about CUAid with articles, links and buttons on their website. They also put fliers and jars in their branches. They even mention the call for aid in presentations to both industry audiences and non-industry audiences such as Rotary Club meetings.
Credit union employees plan fundraisers too. Last week I heard from a mid-size credit union in California that is planning on holding a 'jeans day' for staff every week until of the end of the year to raise funds specifically for CUAid and those affected by Hurricane Sandy. The employee who emailed me said they were inspired by the collective response to the disaster by credit unions and wanted to do something too. It's the ripple effect of credit union philosophy.
I want you to know I didn't write this so you would donate money to CUAid. No, I just wanted to give you one more reason to be proud to work in the credit union system – an industry that not only looks out for its members, but also for each other.
Christopher Morris is currently an engagement consultant at the Credit Union National Association (CUNA), providing specialized attention to broad and diverse stakeholders throughout the Midwest Region. Previously, Christopher was a ...
Web: www.cuna.org
Details