Innovation pioneers of the credit union industry
The future of Credit Unions is highly reliant on a new population, larger than the Boomers and more relevant to Credit Unions now more than ever. The burning question Credit Unions are asking themselves and their members is "How we can capture the millennial market?"
In a time when tech-savvy millennials are overlooked as consumers yet have more information at their fingertips than any other demographic, Credit Unions are in a position to be favored over banks. Competition between the two is fierce as this younger generation begins to borrow money for homes, cars, and business ventures. Banks are spending significantly more money than credit unions to market to millennials, advertising convenience but overlooking demand for quality. According to a recent Gallup survey, banks have lost market share and the trust of consumers. Credit Unions must seize this opportunity to position themselves as a trusted leader in financial services to millennials by marketing to them with the same personal care and attention as they would be treated when walking into a branch.
In a recent interview from the Tampa Bay Business Journal with Tom Dorety, President and CEO of Suncoast Credit Union, he said "If you don't get a connection with millennials now, you may lose it forever." In my hundreds of conversations over the years with Credit Union leaders and marketing executives, they would agree that catching the attention and trust of millennials, or they would like to say their future members, is on the for front of their strategic goals.
When it comes to millennial member engagement, technology is key. In order to achieve that personal connection with a growing member base, credit unions must adopt customer intelligence strategies in order to personalize the millennial member's investment experience. Some Credit Unions are in front of the curve, while many are still lagging far behind.
Credit Unions have an advantage over banks as they are structured differently and can be more agile with innovation. Many Credit Union leaders describe themselves on the innovation curve such as "in the infancy stages", or "we are toddlers", and "we are learning to walk". I have heard in so-many words that they are now starting to "look" at data yet have started a big data project this year.
In a recent thought leadership talk, Disruption Day Tampa Bay, I was delighted to share the stage with many professional peers discussing disruptive technologies relevant to credit unions. Big data is one that was discussed as a technology that has great business value but still not well understood. It's become apparent that as credit unions attempt to grow beyond the "infancy stage" they are often trying to run before learning how to crawl. Credit Unions have the opportunity to leverage better and deeper connections with their members but it cannot be achieved overnight. Credit Unions, or any business for that matter, should not feel burdened with figuring out big data or data analytics on their own. They should rely on industry experts that can move them efficiently and quickly to where they should be on their Business Intelligence maturity plan, which is walking with ease and accuracy.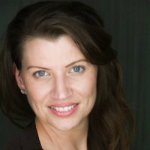 Carolyn Eagen is an Account Executive with Sogeti USA, a Capgemini Group Company. Carolyn and Sogeti help clients identify a best practice approach to complex business challenges through advanced technology ...
Web: www.us.sogeti.com
Details