Is communication still an issue?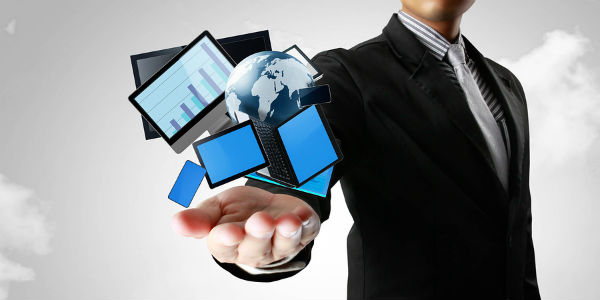 Throughout my travels , working with credit unions across the country and around the world, there is usually a lot of discussion related to weak communication between employees and management or among departments.  This lack of communication is one of the top reasons that executives give for slow growth, decreased productivity, poor performance and low morale.
Many times, a lack or productivity can be traced back to a significant lack of understanding on the part of employees (who are responsible for the productivity) as to what is expected of them.  There is a lack of clarity that leads to conflict between the employees and the managers that are responsible for ensuring that their team members are productive.
It may be because the employees were never given clear and concise goals.  Maybe the expectations of the managers were unrealistic or the managers may think that they have been perfectly clear.  Ineffective communication leads people down different paths, prevents people from getting on the "same page" and tends to create the "silo" effect in the workplace.
Many credit unions rely solely on an annual performance review to provide feedback and to communicate goals and expectations.  In many cases, this is the only time that employees hear from their superiors.  Even worse, the employees are not permitted to add their own input to the proceedings.  So what happens is that the employees loathe review time and since they can't affect the final outcome of the review in any way, the review does not reach its intended purpose – to provide quality feedback and to improve employee performance.
But what if there was a quick and efficient way to keep communication and feedback flowing all the time, in between the annual reviews?  Even better, what if that communication was two-way, meaning that both management and employees could contribute commentary, share insights and ideas, and provide everyone the opportunity to be more innovative, creative, and forward-thinking?
Good news!!  A software tool has been developed to help organizations achieve all of those things!
I am proud to announce my company's new partnership with 15Five, Inc. Featured in respected publications like Entrepreneur, FastCompany, Wired, and Inc., this program is currently being used by industry powerhouses like Amazon, Sony, GoDaddy, ShoreTel, andCulture and the American Red Cross.  Don't get nervous!!  While these are some big companies, 15Five is very affordable and will be priced according to the number of users at your credit unions.
Here's an overview of 15Five and an explanation of how it works:
15Five is a lightweight employee feedback and reporting tool that takes you from individual questions to organizational transformations.
Each week, every employee takes 15 minutes to write a report that takes their managers no more than 5 minutes to read.  Answers become beneficial conversations whereas managers and executives gain insight and awareness of company-wide challenges and opportunities.  The software will also help organizations catch mistakes earlier, before they become big expensive problems. 
15Five helps teams establish trust, develop effective and efficient communication, and fulfill individual and collective purposes.  As a result, employees feel more valued, more engaged, and are more productive.  As opposed to holding onto their ideas, employees view their report questions as an invitation to innovate and share ideas. 
15Five CEO David Hassell said, "We are extremely proud of the benefits that 15Five gives to the companies and organizations that choose to use it.  We designed 15Five to improve communication and feedback between front-line and management personnel that is so critical to an organization's success.  We are excited to be working with Sean McDonald to bring this program to credit unions."
What do 15Five clients have to say?
"It's given the entire executive team visibility to the activities across the country, shortened our executive meetings, and created some good cross-functional issue escalation and faster resolution, among other things. – It gives me visibility into the problems and successes at my company and a feeling from the staff that they are being listened to."
– Dan Hoffman, ShoreTel
"Absolutely love 15Five.  Outstanding Product.  We committed to a level of transparency at andCulture a year ago but did not have an effective way of making consistent enough to be fully felt by our team.  15Five enabled our group to fulfill this promise and so much more.  Keep up the great work and we're looking forward to evolving with you as you grow your offering."
–          David Hickethier, andCulture
Are you intrigued?  Go to www.15Five.com and click on "Have Promo Code?"  Enter the promo code insight-sean and enter your e-mail address to start your 30-day free trial.  If after the 30 days, you sign up as a subscriber, you will receive another month free!
Please e-mail me at sean@YFPTips.com if you have any questions.  Give this program a shot – you won't be disappointed.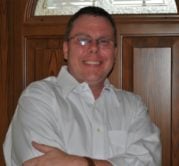 Sean McDonald is the President of Your Full Potential, LLC and the Founder of ABSURD! Leadership.  He is a highly regarded speaker at national and international conferences for the credit ...
Web: www.YFPTips.com
Details