Is self-serve banking the new normal?
The current pandemic and its immediate aftermath have upended our daily lives. As social distancing measures begin to ease in some states, many of us are trying to figure out what our new normal is going to look like. While many uncertainties still lie ahead, keeping up with consumer trends in payment preferences is going to be very important, and credit unions that are able to adapt to the changing market will come out ahead.
Today, credit unions have the opportunity to employ technology and self-serve channels that empower their members by helping them manage their banking needs while still staying safe. In this article, we'll offer some tips on offering your members convenient self-serve options for payments and account access as we move forward into the new normal of a post-coronavirus reality.
Social distancing and self-serve banking
Today's "new normal" includes social distancing, self-servicing, online shopping, and working from home. Credit union members are not simply looking for a more convenient way to pay—they're looking for a safer one. With branch lobbies closed down, employees and members working remotely, and entire states under various stages of lockdown, credit unions are being forced to adapt. Self-service payment channels are no longer just a convenience—for many, they are now a necessity.
The trend toward self-service payments channels has been on the rise for years, particularly among younger members. In fact, more than 60% of American consumers reported their preference for digital self-serve tools for simple inquiries and actions.
Some credit unions may be hesitant to jump too far into self-serve banking because they feel it infringes on the member service and human touch component of banking that makes a credit union so appealing to consumers in the first place. In reality, providing your members with the tools they need to make payments safely, conveniently, and with confidence during a time of crisis is an example of thoughtful member service.
Flourishing in the "new normal"
As credit unions adjust to having fewer customer support staff in-branch or at call centers to field support and service calls, providing self-serve payments options will be a key component of flourishing in the "new normal." One way that we've seen clients reduce their in-house queue sizes and call volume is by implementing self-serve channels. Within a year of launching their new eServices platform, Financial Center First experienced a major reduction in the number of calls to their contact center. They also saw a 161% increase in payments processed through their self-service channels.
Although social distancing measures are beginning to lift in some states, it's going to be some time before branches fully reopen and all credit union employees are back to working on site. Leveraging self-service payments channels can help reduce call volume and wait times at your credit union, allowing your employees to provide the best service to your members.
Trying to adapt to the many changes brought about by the pandemic while still providing stellar service is a big challenge that credit unions now face. While offering outstanding service may seem difficult during this time when we can't interact face-to-face, providing your members with payments options they can access safely and conveniently use from home will add value to their banking experience.
To learn more about how Financial Center First increased their total funded transactions through self-service channels by 161%, download the case study.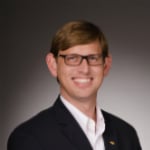 As Director of Technology Strategies for SWBC's Financial Institution Group, Jason is responsible for developing and launching new products and services that address financial institution needs and provide a ...
Web: www.swbc.com
Details