Is your credit union spending its IT resources wisely?
Understanding your Credit Union's Total Cost of Ownership (TCO)
As a CUSO, Ongoing Operations has a number of former credit union IT managers and CTOs on staff. Collectively, we have built and run dozens of data centers for credit unions, managed core conversions and seen firsthand the growing complexity of the regulatory environment, security management and day-to-day operations. We understand credit union technology, having limited resources to achieve member goals and the fact that the official IT budget isn't always a complete picture.
Through our work with credit unions across the country, we have found that the average annual spend for all IT (people, core related items, and non-core related items) is equal to approximately 11% of a credit union's total revenue. That's a big chunk of your total expenses and making sure that it is deployed as effectively and efficiently as possible to help your credit union achieve member goals is critical.
Our credit unions prefer to focus more of their IT spend on member facing technology. While infrastructure, compliance, security and DR are also very important, being able to see where the money is going and aligning it with the things that members care about is key. One way to assess current IT spending and begin transitioning resources to achieve member goals is to conduct a TCO or Total Cost of Ownership assessment. The TCO assessment helps credit unions pinpoint efficiency opportunities by analyzing where their technology budget goes and benchmarking how it compares to the overall industry.
A TCO assessment should include total credit union IT spend along with key benchmark data around:
Disaster Recovery (BIA, BCP, table top, DR Test)
Core System and Applications
Infrastructure (server and storage)
Telecom (branches and phones)
Cyber Security
Direct Labor
In OGO's experience, once you have conducted a TCO and understand where the money is being spent, credit union leadership can point IT resources in a different direction – focused on making more of a member impact. In addition, credit unions can often reduce Operational IT Expenses from 11, 12 or sometimes even 16% down to below 10% of revenue. Conducting a TCO assessment can help credit unions align their IT spending with their strategic plans and focus on the critical business facing activities that improve ROA, member retention, and loyalty.
As a CUSO, OGO is pleased to offer a TCO assessment to credit unions at no charge. If you are interested in seeing how you compare to your peers and learning more about how you can refocus your technology to achieve your member goals – please contact us today for your complimentary assessment.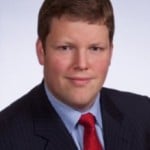 Kirk Drake is founder and CEO of Ongoing Operations, LLC, a rapidly growing CUSO that provides complete business continuity and technology solutions. With its recent acquisition of Cloudworks, Ongoing Operations ...
Web: www.ongoingoperations.com
Details