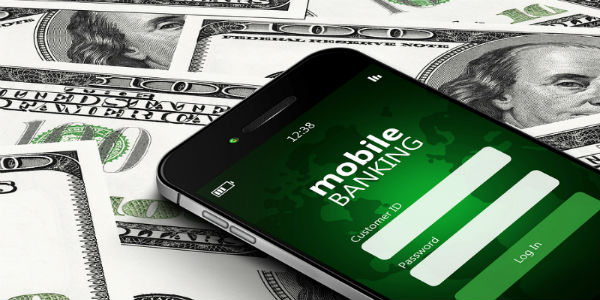 With all of the discussion on Mobile Wallet channel delivery and who the targets are, it all comes down to this overriding factor; each member has one item that permits them to carry on commerce in the world, MONEY. Regardless of the form money takes, people need a repository for it, the ability to gain more of it, and the ability to trade it for other goods and services. Essentially, we need access to money to carry on our daily lives.
Every customer is looking for tools that will allow him or her to manage their money. This is where the channel discussion comes into play. The channels need to be easy to access, secure, able to aggregate accounts, provide account –to- account interaction, and ultimately enable people-to-people interaction (P2P). Keeping the discussion in perspective, there are multiple players involved in the game.
The first is the newest and arguably a formidable one, Apple Pay. Apple Pay offers a simple secure approach to access money. Housed within the I-Phone 6, Apple Pay provides security via a fingerprint reader and tokenization. Importantly near field communications (NFC) makes it easy to use. The repository of the money is the credit card the customer or member has. Apple Pay is only a conduit to access money; it does not offer account aggregation, account -to- account interaction, and cannot provide additional funding.
Regardless of these components, Apple is in it for the hardware and operating system, plus the income from each transaction, ultimately establishing the standard for the industry. As of this writing, acceptance of Apple Pay is rising as USA Technology announced a nationwide rollout of new acceptance point for Apple Pay. This adds approximately 200,000 acceptance points, which represent coffee brewers, vending machines, and other self-service appliances. Because of its system, Apple must sign up with every institution and the system is housed in the newest phones from Apple, which could prove to be a hindrance.
Looking at the other side of the equation, merchants have invested in a system of their own. The Current C (MCX) system backed by Wal-Mart, Target, Best Buy and several other major brands, relies on the QR Codes, Bluetooth and ACH system for processing.   The use of ACH is to bypass interchange fees. The roll out is expected in 2015. Some lines have been drawn in the sand with Rite Aid and CVS's turning off the Near Field Communications (NFC) capability on their Point of Sales (POS) terminals to shut down Apple Pay.
The real test will be how easily transactions occur and how secure the system is. The system will do one thing Apple Pay does not do – capture data on the consumers spending habits. This provides retailers tremendous marketing opportunities. Whether this is a good thing for the banking industry is yet to be determined; like Apple Pay, it is only a system to give the customer or member access to their money for transactions.
The third player in this channel system is one designed by a consortium of credit unions – CU Wallet with 84 credit unions participants either as owners or signed on as processing clients.   The plan is a roll out a pilot site to access the system and user interaction. PrimeWay FCU in Houston Texas as one of the pilot sites and began testing in January of this year.
The system is based on Paydiant's white-label approach allowing participants to deploy complete mobile wallet capabilities and all the benefits that accompany them, without giving up control to third party intermediaries, said Paul Fiore, online banking pioneer and CU Wallet co-founder.
The key question will be how many credit unions will deploy CU Wallet versus making commitments to Apple Pay. Are they willing to support multiple systems? Similarly, will consumers gravitate to a single app?
As you can see, the Mobile Wallet channel is full of players all wanting to be the channel of choice. From the standpoint of banks and credit unions, the real issue is how they enhance the user experience (UX). Every bank customer or credit union member is looking for tools that will let them manage their money and provide easy access, security, account aggregation, account-to-account interaction, and ultimately, people-to-people interaction (P2P).
Banks and credit unions can improve their position in the battle for market share by focusing on the user experience because they have a unique position in terms of the user's money. They are…
The repository of the customer's or member's money
The place to get more money
The perceived "expert" on what to do with the money.
My final point, will you be the financial institution that is still deliberating which channel is best for you, or will you focus on the Money?
Will you be pro-active like Bank of the West with its introduction of Snap and Pay mobile app to enable customers to pay bills via their smart phone to add to the user's experience?
The paradigms shift on a daily basis and the number of players are increasing. Strategic planning is crucial or you may find your products and services irrelevant and non-financial players filling the void. This is especially critical when addressing the Millennial Market, which is often indifferent on the provider as long as their needs are served…well.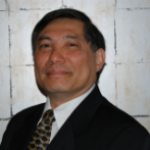 As the Director of Business Strategies, Tommy Loo is responsible for providing operations consulting services for LEVEL5 clients. His work develops capacity, and utilization requirements to reach our client's ...
Web: www.level5.com
Details