It's time for #CUNAGAC 2023!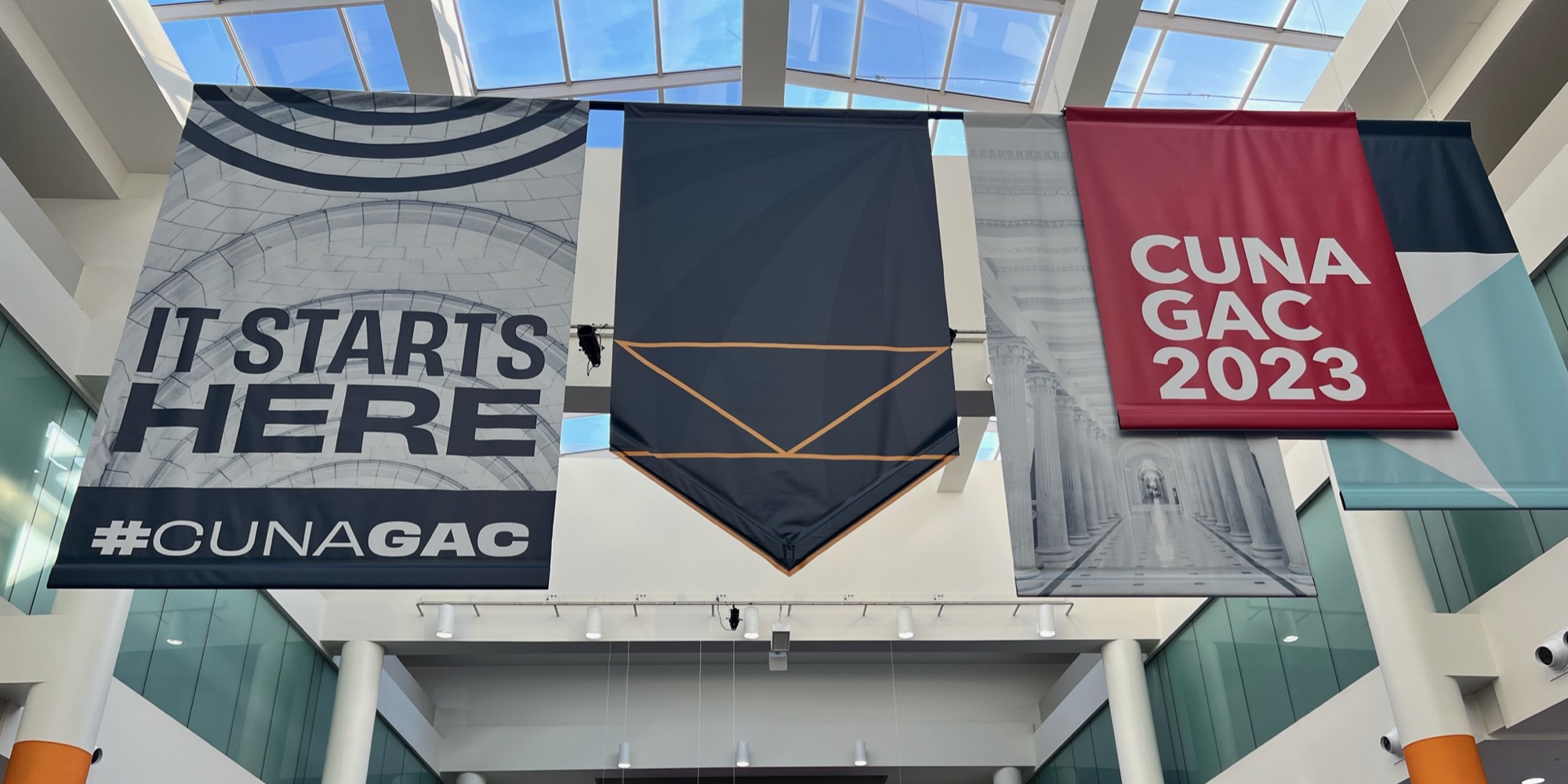 Monday looks to be a big day for CUs as 5,500 folks from the credit union community are registered to attend the 2023 CUNA Governmental Affairs Conference.
Monday's General Session will feature Peter Diamandis, the Founder & Executive Chairman of the XPRIZE Foundation. During Tuesday afternoon's Session, attendees will hear a keynote address from the 66th U.S. Secretary of State, Condoleezza Rice. And the final Session on Wednesday will feature Jennifer Palmieri, former White House Communications Director for President Obama and Karl Rove, former Deputy Chief of Staff for President George W. Bush.
Include in this year's slate of breakout sessions on Monday are topics ranging from digital payments and cryptocurrency to strategies for helping elect credit union champions in 2024.
During Tuesday's first session of morning breakouts, there will be a big focus on advocacy, as well as DEI, fintech, and Ukraine.
During the second morning session, topics will include financial well-being for all, the 118th Congress, instant payments, and a whole lot more.
On Sunday afternoon, the conference kicked off with an inspiring message from Spoken Word Poet Sekou Andrews.
Thanks @sekouandrews for helping us kick off the #cunagac pic.twitter.com/FwRqdZ5BlZ

— Jim Nussle (@JimNussle) February 26, 2023
"Your vision is only as powerful as your voice. Tell your story."@sekouandrews @CUNA #CUNAGAC @CUInsight pic.twitter.com/hs8jpl79fT

— Alyssa Angurio (@AlyssaCUInsight) February 26, 2023
If your actions don't move others to words, then your words won't move others to action. @sekouandrews #CUNAGAC

— CUInsight.com (@CUInsight) February 26, 2023
Check out more from Andrews' Ed (Filene) Talk here.
Check out photos from Sunday at #CUNAGAC here.