Just say NO to potential credit union members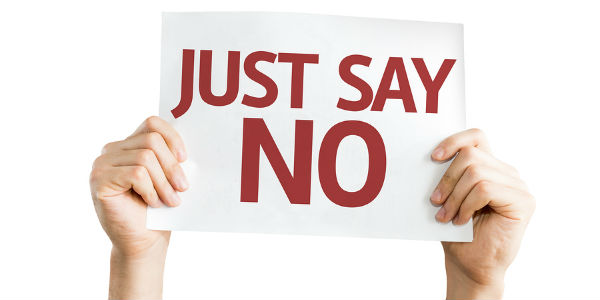 So how will you be different? To me, that is the primary challenge for this generation of leaders at every credit union. The Digital Age is moving your prospective members to see that they don't just have you and the other local banking options. The Internet opens the world of choice to everyone.
I know plenty of people who are acolytes for the Apple movement. You may be one. I find that many of these folks love proselytizing about the power, uniqueness and cool factor of all things Apple. Yet I also know many people who are anti-Apple. They can spout the benefits of Samsung this or Android that…and they absolutely will not be caught with an Apple product. And vice versa.
The same can be said for wine drinkers and/or the lovers of Single Malt Scotch. Just ask them…and 20 minutes later you know more about something you really had very little interest in to begin with.
Maybe you will agree with the following: Most people have an opinion about, or an affinity for, specific things or activities. Do you agree with this? It's why many individuals will self-disqualify themselves for certain activities, products or brands based on their opinions. Of course, the opposite is also true for those who qualify themselves for those same activities, products or brands.
So what is the point I want to make? You cannot be all things to all people. You cannot try to reach and connect and build a relationship with all people in your community (however you define "community"). Some people will disqualify themselves before you even have a chance to connect with them. They are doing it already.
So what? Here is the "so what." You have to stand for something unique. Your credit union must take a hard look at what you believe in and deliver on a brand promise or position in the market – one that stakes a claim, is easily communicated, delivered and recognized. Most will love it. Some will self-disqualify. OK, again, so what? You aren't getting business from everyone in town right now anyway. So, unless you have a "field of membership" that virtually guarantees participation and growth, you going to have to find a way to stand out.
Be bold! Be so bold that many will self-disqualify. Let them. Say NO to these folks. Many will still buy products and services, even while holding their nose. My wife is ever-frustrated by her iPhone, but she wouldn't ever change it. She just puts up with it. And she wants an I-pad mini for her birthday. Go figure.
The bell curve for people who care enough to speak out or stand up is narrow. At most, 20-25% on each end of the curve will Love or Hate what you do. The mushy 50-60% in the middle will not care too much. Yet by being bold – you will immediately become a known entity. You will be a corporate stalwart in the community that people can look up to and respect. Everyone will know what you stand for. And 20-25% of your clients will brag on you, because they will be true believers.
Are you a bold enough leader? Are you prepared to lead the revolution?
Too few CEOs and CMOs and CFOs, and Board members in general, have the guts to be Bold. Many believe this whole positioning/branding concept is too touchy-feely. And most believe that your institution's people and service quality makes all the difference. Let's be clear here: Member Service is NOT a brand; it is every client's expectation.
The Digital Age will render every community financial institution with an undefined brand to the four winds of oblivion. That is, unless you stand for something people can respect as a different brand, one that is of value to them.
So how will you be different? To me, that is the primary challenge for this generation of leaders at credit unions.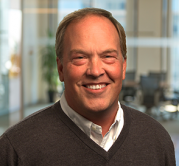 Jay Kassing is President of MARQUIS, a Texas based provider of marketing analytics solutions including MCIF/CRM software, MCIF services, profitability, compliance, consulting and direct mail creative/fulfillment. Jay has ...
Web: www.gomarquis.com
Details