Key lifestyle indicators data gives credit unions a competitive advantage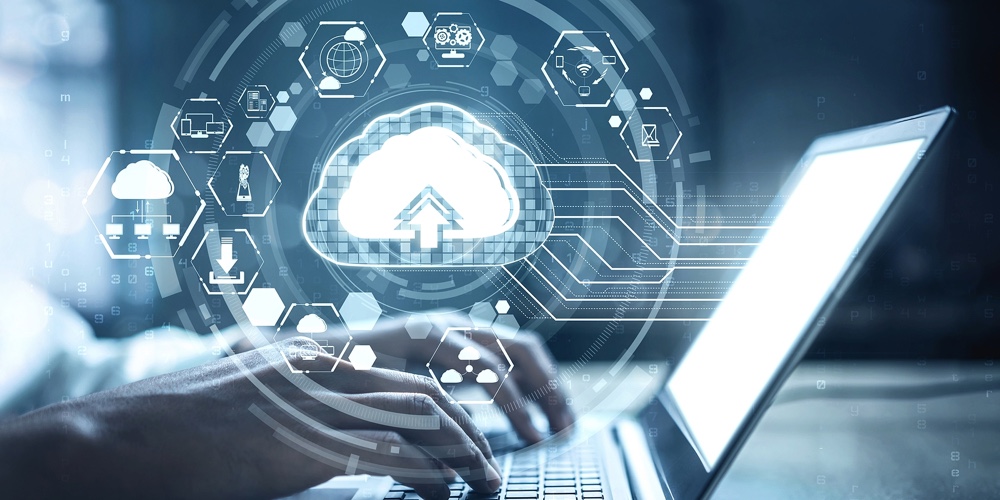 For a financial institution (FI), the best way to understand, reach, and create lasting relationships with account holders is to harness their own first-party data and use it as the foundation for a customer-centric strategy.
What revenue opportunities can be mined within first-party data?
Channel engagement data can alert you to usage trend shifts across branches, ATMs, call centers, online or mobile banking.
Tracking website activity can provide insights into the financial intent of both current members as well as prospective members.
However, the real powerhouse is in an FI's own account holder transaction data. This reveals how and where account holders are spending their money. Understanding overall spend, patterns, merchant preference, life stages, product utilization and where money is leaving your institution to the competition puts the FI at an incredible advantage. It opens the door to making strategic decisions around product innovation, limiting churn, and delivering personalized experiences that match consumer expectations.
Taking every raw transaction and assigning data tags is no small task. At Segmint we call this behavior-based intelligence 'Key Lifestyle Indicators' or 'KLIs' for short. These innovative insights bring a level of understanding about a financial institutions' own ecosystem that can truly be the difference between remaining relevant and top of mind to account holders, and failing to meet consumer expectations.
What are KLIs and why are they important?
KLIs are behavioral data tags that, when combined, can paint a holistic 360-degree view of an account holder's financial life. KLIs are built by assessing account credits and debits factoring in volume, frequency, and merchant, in order to assign individual account holders with an appropriate behavioral tag. Some examples of common KLIs are: has a checking account, homeowner, competitive credit card user, child in college, traveler, competitive mortgage, small business owner, home improver. A single account holder should have many KLIs assigned to them, in fact their unique combination of KLIs could be likened to the distinctiveness of a fingerprint.
Key Lifestyle Indicators will allow financial institutions to get to a deeper level of understanding of an account holder's financial status, spend patterns, and activity with competing institutions, and intent for the future, all while remaining compliant with privacy regulations. KLIs also provide invaluable opportunities for financial institutions to tailor campaigns and messaging to the exact account holders that would benefit most.
How can behavioral data help keep an FI competitive?
Anyone who has been in the financial services industry for a time is keenly aware that rapid change and new market entrants are encroaching on established territory at a frantic pace. Neobanks, "big tech" and fintechs such as Square, Chime and PayPal are disrupting the banking industry, and it feels like a new player hits the market each month. However, flashy neo-challengers aren't the only concern: Many FIs do not even know which of their members also do business with the bank across town.
With each new entrant or product, FI brands are being disintermediated from the consumer. Leveraging KLIs — specifically, competitive KLIs — is one powerful way regional and community financial institutions can fight back.
Competitive KLIs are the subset of an account holder's Key Lifestyle Indicators and are designed to identify when a member is using their account to transfer money to or receive money from another institution. Which members are paying off their credit card balance of a rival financial institution? Which are sending recurring payments to a different investment management company? Or are they paying on a home, auto, or business loan elsewhere?
The depth, breadth, and strategic application of Key Lifestyle Indicators can be game-changing. Competitive KLI data provides valuable information, allowing for the chance to innovate products and services based on what specific competitors may be offering, and target personalized offers to the right people at the right time.
Examples of highly successful KLI powered campaigns
Competitive Consumer Home Equity
A community financial institution's account holders that were exhibiting behavior of shopping for a HELOAN or an HELOC were identified – taking into account web activity, home ownership status, and other financial engagement and qualifying metrics to assign both known account holders and even prospects, with this KLI designation. The insights were used to deliver unique personalized engagements, in this instance – an email campaign.
KLI-targeted impressions delivered: 572,299
Home equity influences: (loans sold): 110
Face value generated: $13,536,000
Expert Tip: Utilize a mix of Competitive KLIs to identify account holders engaging with the competition, along with Intent KLIs to identify consumers shopping for a specific product to capture the most opportunities from this modeled audience.
Business Loans
This time, targeting included the financial institution's account holders that were exhibiting behavior of already having or looking for competitive business and/or agriculture loans. Similar to the consumer home equity campaign, these insights were used to deliver unique personalized engagements in the form of an email campaign.
KLI-Targeted impressions delivered: 3,754,909
Business loan influences (loans sold): 300
Face value generated: $149,379,572
Expert Tip: Included in this audience current customers that have other Business products, to take advantage of those primed for this cross-sell opportunity.
Cross Sell Mortgage Refinance
In this last example, targeting included account holders with competitive mortgages, competitive HELOANS and HELOCS, as well as those who modeled intent behavior of shopping for mortgages and home improvement loans. This audience was served unique personalized engagements encouraging them to refinance their mortgage with this FI.
KLI-Targeted impressions delivered: 502,537
Mortgage refinance loan influences (loans sold): 175
Face value generated: $33,890,000
Expert Tip: Exclusions are just as important as inclusions. For a cross sell campaign, make sure you leave current product account holders out of the equation.
It's time to get started
Grow your financial institution's business by gaining better customer insights through transaction analysis solutions. To accomplish this goal, understanding account holders' behaviors and spend patterns is vital. Leveraging your clean, contextualized, and tagged first-party data, will help you deeply understand your customers and maintain strong customer relationships that match consumer expectations.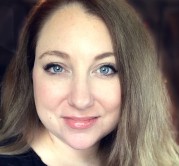 Emily Fagan has more than 15 years of experience in marketing and creative direction, having held various positions leading marketing and brand programs within the hospitality, retail, and fintech industries. ...
Web: segmint.com
Details