Key strategies for relentless growth: increased loans, profitability, and member retention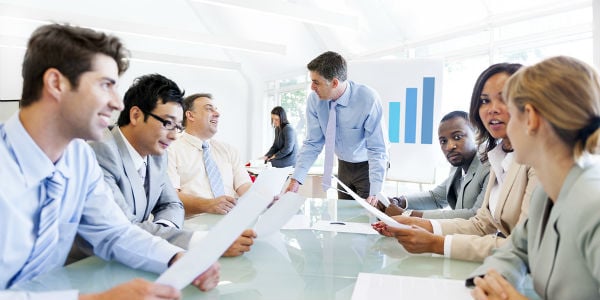 This is the time of year when everyone is scurrying around to get geared up for 2015. There are projects to be completed, integrated, implemented, and managed; budgets to be established (or cut depending on how well you did in 2014); staff additions/structuring/adjustments (hopefully) to put the right people in the right seat; technology investments, system updates and/or conversions to be considered; operational and regulatory management considerations; etc.
At the end of the day, if credit unions don't have the revenue/income to accomplish all of these critical objectives, there is a risk of not achieving these critical strategic objectives to ensure relentless growth, profitability, and retention. So what is a credit union to do?
As you reflect on 2014, determine if you achieved all of your objectives and goals. If you did, congratulations. If not, then the question to ask is, "What can we do differently or better in 2015 to ensure relentless growth?"
Below are some tips to help you ensure dramatic growth in 2015…
SET the right metrics for success:

Capital Ratio: Minimum 10 percent
ROA: Minimum 1 percent
Loan Growth: Minimum 10 percent
Member Growth: Minimum 5 percent
Delinquency Ratio: Less than 1 percent (Charge Off Ratio: Less than Delinquency Ratio)
Average Loan Yield: Minimum 7 percent
Checking w/ e-statements Penetration: Minimum 65 percent of membership (PFI Status)
Bill Pay Penetration: Minimum 50 percent of membership (#1 Retention Tool)
Denial Ratio: Less than 25 percent
To increase your ROA, you must increase loan interest income or increase fee income. Credit unions pride themselves on not being "banks;" therefore, increasing loan interest income is really the most obvious focus. The benchmarks established above will help you achieve loan growth and profitability.
BUILD a strong foundation for growth with a clear, concise, and compelling brand that your employees will not just recite, but believe in, engage in, and live every day with every interaction with not only your members but with people in your communities and employees who work with companies you support in your communities.
As John C. Maxwell states in his book, Life Wisdom…Insights on Leadership, "Followers don't give their best to something they don't understand. Nobody becomes motivated by something he/she kinda, sorta believes in."
ENGAGE your employees to help you achieve relentless loan growth and member retention by empowering them, holding them accountable, and recognizing and rewarding them for attaining the right results (as outlined in goals listed above) through the right behaviors.
SHOW (don't just tell) employees specifically what they can do, say, and/or ask to engage members in the right conversation. As a result, they can offer the right solutions and not just simply respond to a member's request.
Additionally, offer the right training programs that will inspire, motivate, and engage employees to help your members lower their monthly payments on loans they have at other financial institutions. You can also help them eliminate high-interest rate credit cards and raise their credit score in the process.
5. ESTABLISH accountability with SMART goals to provide clear direction for employees:
management focuses on annual goals
managers focus on monthly and weekly goals
employees focus on daily goals and activities to achieve daily goals (questions to ask, phrases to use, etc.)
Rule of engagement: Never ask a question that gives you a 50 percent chance of getting the answer "No thanks."
6. TRANSFORM your staff from "order takers" to financial solution partners. Train them to focus on what they CAN DO, not what they can't do. Train them not to simply respond to members' requests but to respond with the right solutions to provide your members with options.
7. CHANGE the way you do business with businesses in your community. This change will build stronger relationships and increase your onsite visits: Market your credit union as a "Partnership" not just a credit union."
Become their "Preferred Partner" by offering added value through a partnership that provides innovative and unique programs and resources that appeal to and are relevant to businesses in your community. And ensure you get your return on investment (ROI) through increased loan opportunities and new members (new member/new money strategies).
8. TURN your collection staff into Payment Solution Partners. People have an aversion to the term "Collection" and have a greater affinity for the term "Partner." Train your staff to engage in the right conversation that creates the right solutions. This training ensures a loss is not incurred by the credit union.
 9. FORMULA for Success: TRAIN staff to ask the right questions that engages in the right conversation. Again, this training offers the right solutions for the right results.
 10. BECOME a leader in the industry, not just with your peers. Focus on industry results and set your benchmarks for 2015 according to the industry. Donald Trump says it best, "If you are going to think at all, think BIG!"
There is a method to the madness to ensure successful credit unions achieve and maintain relentless growth. Successful credit unions' must develop a strategic plan of action from the top down to create a focus on increased loan growth and profitability so they can generate the income to hire the necessary staff, invest in technology, build branches, upgrade systems, etc.
In next month's column, we will visit credit unions that have implemented these key strategies and have experienced tremendous and relentless growth as a result. Stay tuned!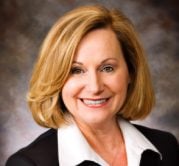 Celeste Cook is founder and President/CEO of cuStrategies, LLC, which provides strategic planning services, consulting services, and training programs to the credit union industry. She is also a keynote ...
Web: www.cu-strategies.com
Details