Keys 2 great service: "Build walk through fire member loyalty" @ your credit union
One of the ways I make my living is doing consulting and service training in the credit union movement. And by no means am I alone in this effort. There are thousands, if not tens of thousands of people and companies whose sole function is to consult and help improve customer (in our case member) service levels.
So as I travel around our great land and abroad visiting and interacting with retail outlets, airlines, restaurants, hotels and a host of other "service providers" what is it I most often encounter? Bad Service!
Why is that? After years of hearing about customers being the most valued part of any interaction with an organization aren't you tired of being put on hold by companies and listening to 20 minutes of my heart will go on sound track music or going on a scavenger hunt in a big box store hunting down a sales associate! Or hoping a service counter staff will put down their smart phone, make eye-contact and really listen to your needs?
Enough already!
The reason so many organizations (even some of our credit unions) are missing the boat regarding service is they are concentrating on one-shot training programs instead of focusing on developing staff and taking a long-term approach to member service. In addition credit unions must understand the value of creating life-time, life-stage needs relationships with our members. When members are viewed only as a transaction, the result is often bad service.
It is vital for Credit Unions to identify what you want the member experience to be and weave the outcome into everything that impacts employees. The fundamentals of the credit unions culture of member service should be woven into the hiring process, new hire on-boarding, ongoing training and accountability processes.
The training should be ongoing because the credit union culture our philosophy (People Helping People) should be constantly reinforced.  Employees should always work in the present and treat each member as special. Staff should be trained to look for opportunities to create unforgettable member service experience moments.
How we treat our member should be looked upon as our key competitive advantage in the financial services industry. Credit Unions should leverage personal friendly service to the max to improve member satisfaction, loyalty and business outcomes.
Becoming a "Member-Centric" Credit Union is what its all about in terms of service. Valuing the member More will deepen the relationship and keep them doing more business with your credit union.
But what is often overlooked here is this—it all starts with how credit unions treat their employees. If you train ongoing, value and treat your employees in a caring way, they will care for and serve your members in a world-class fashion.
So the secret to being a world class-service credit union is no secret at all—treat your employees like you would like them to treat your members!
I will end with my Credit Union Member Service Maxims to Ponder:
A Member Is The Most Important Person In Our Business!
Members Do Not Depend On Us- We Depend On Them!
Today Your Member Is Someone Else s Prospect!
Members Do Not Want Your Products & Services-
Members Only Want Their Needs & Wants Met!
Your Best Members Are Your Present Members!
What You Do To or For Your Members Is the Difference Between
Success & Failure!
Members Are The Source Of All Prosperity!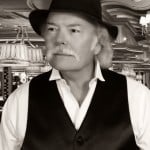 John A. Vardallas CAE, CUDE is Founder/CEO of The AmericanBoomeR Group, a Madison, Wisconsin based speaking/consulting firm. He is also Senior Faculty Advisor/Project Evaluator for SCMS and ...
Web: www.theamericanboomer.com
Details