Kittens, gummy bears and beer: Three things that make a great All Staff Day
Columbus Day. I can say with certainty it's kind of a joke holiday. I lease my land from the Cochiti Tribe. My title report had a copy of Abraham Lincoln's signature on the land deed that gave the Cochiti BACK their land. Oops, my bad, you were here first. But it has become a popular day for credit unions to take advantage of the fact that no one "celebrates" this day, it's not patriotic, religious or really significant so while the branch is closed (because the Fed is) let's turn this into a day of learning, celebration, recreation and of course food.
I have spoken every year for at least the last ten years and this year is no exception. I was asked to kick-off the event for Central Willamette CU in Albany, Oregon. The CEO is fairly new, and they will be going through the first core conversion in over 20 years – lots of change. These days don't just "happen" they take a lot of coordination and imagination to have a good celebration!
This is one of the best All Staff Days I've had the privilege to be a part of. My observation of the formula that works:
Food. They had breakfast ready when employees arrived and a DJ in the lunch room to "pump things up" because it's a Monday after all. They also have BOWLS of snacks in the conference room. Sugary, salty, nutty…..chocolate. All the food groups. Lunch was catered by a local favorite.
90 minute lunch with activities. This credit union had the most amazing diversity of activities during lunch:

A representative from Costco (with cookies) so employees could sign up to become members…did I mention they brought cookies?
The YMCA – again to sign up memberships. Encouraging wellness
Flu shots! Their insurance covers it so why not? Investment in attendance
Silent auction. Departments pooled together their money to create theme baskets to auction off with proceeds going to their foundation that supports charities like Credit Unions for Kids. 90% off the baskets contained liquor…..very popular. They raised $1,195.00!
KITTENS!!! A local animal shelter brought a litter of kittens and a rescue pup for people to cuddle, play with and yes, two were adopted. The puppy was a bonus.

Balance. Their agenda was a good balance between honoring their history (they showed a Legacy member video that brought me to tears), rewarding employees, and looking to the future (that conversion….) They are converting to Corelation's Keystone product so after the presentation of timeline for training to conversion they played Bingo for Beer – The Bingo cards had key phrases used during conversion and the winner got a case of Keystone beer.

So raise a glass to Christopher Columbus and even though we know you did not DISCOVER America, we are happy for the day off so we can keep America's credit unions growing and staff motivated to continue to serve our members.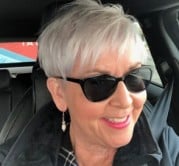 Denise started her credit union career over 30 years ago as a Teller for Pacific NW Federal Credit Union in Portland, Oregon. She moved up and around the org. chart ...
Web: https://www.zest.ai
Details