Leadership during the worst best crisis
Whew! We made it to 2021! And so far, so good. We still have Betty White and Gloria Gaynor. 2020 did not get them!
I've been reflecting on 2020 and the cluster that it was. The very long, never ending, what's-going-to-happen-next manure-show of a year. I've been a leader in my credit union for 22 years, and 2020 was the absolute biggest test of my career as well as my lifetime. Our personal lives, schools, and workplaces were turned upside down, backwards and resembled more of a Rubik's Cube than anything else.
I know many of us in the credit union industry faced the same challenges and questions. How do we protect our staff and our members? How do we deploy and manage remote workers? How do we deal with … so many new and different things? Conferences and happy hours moved to Zoom. We chatted and shared our worries, fears, hopes, dreams and how we navigated the trying times. We all needed our credit union family for support … emotional, mental, strategic, whatever. We needed each other. And we still do.
I learned most of all, my credit union team, our families and friends needed the human element of leadership. They needed guidance and reassurance … over and over. Constant communication was necessary to keep our teams and families feeling safe and positive.
So, why the title, "The Worst Best Crisis?" It was bad, and still is. People are sick, and far too many have lost their lives. Too many businesses have closed or are struggling to make ends meet. Millions of people aren't able to find employment and support their families. I'm in no way trying to minimize any of this. It's bad.
We have to look for the good in every situation, no matter how dire. We have to be a light for others, to lead them, to show them the way, to give them hope … to do something positive, no matter how small or seemingly insignificant. 
During the onset of the pandemic, I learned some things that gave people hope and occupied their minds with something other than the badness. It was early April, and we were just starting to lock down. No one could really go anywhere or do anything. Suddenly, a lot of people were walking in our neighborhood because outdoor activity was the only thing you could do. My wife and I play the steel drums, so we thought it would be cool to go outside on the front lawn and play some tunes for people in the neighborhood. It quickly turned into a weekly outing and recording session. Our neighbors loved it and so did the people passing by. We started posting our recordings to social media so others could enjoy, and voilà, The Pan Demics were born. We still perform to this day, playing new steel tunes each week. So many people have reached out to us asking us to continue playing, so we knew we had something special that helped people and gave them comfort. Music really does have a way of soothing the soul.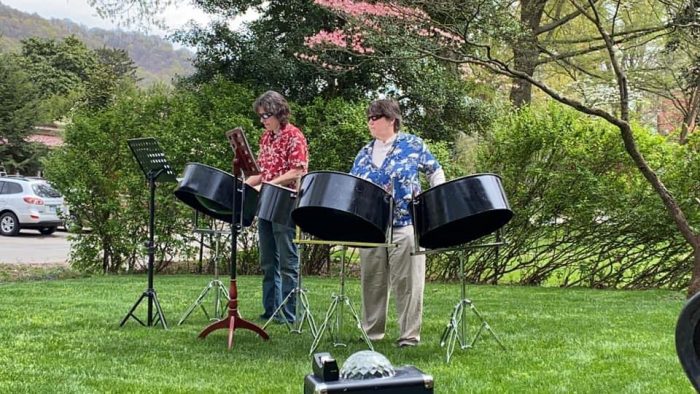 You'll find so many examples of people helping people, doing something positive and giving so much of themselves just to help others. Sometimes the bad stuff brings out the good stuff. And that's why it's the worst best crisis.
Each year-end, I write a letter to my credit union team. Here's my 2020 year end reflection:
"Hello everyone!
Wow, what a year! Who knew we'd be having such a topsy turvy 2020? We started with a bang, shifted gears to new modes of operations, and continued to adapt and respond as our world changed. I can't say we did everything perfectly, but I think we perfectly executed and continued to offer a safe workplace as well as full service to our membership. What else could we ask for?
We have been tested, time and time again. It's been a rollercoaster ride, but so far we've managed it with laughter, tears, grace, and professionalism. We only perfectly executed because of you! The whole team worked together to just "make things work." You were 100% committed to our cause and our mission … and to each other.
The heart that beats in each of you is both fearless and fearful at the same time. Pay attention to both, and don't let one overtake the other. You need both of them in perfect, balanced harmony. This balance, as well as the support of your teammates, will get you through anything!"
In times of crisis, it's the human element of leadership that's needed the most. We need to take care of people first and provide the light that can lead them through the tough times.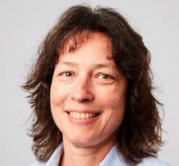 Linda Bodie is the CEO + Innovator at Element Federal Credit Union in Charleston, West Virginia. She loves creativity, innovation, and taking the road less traveled because it's just more ...
Web: https://www.elementfcu.org
Details