Leadership lessons from the flight deck
During the years I've spent speaking to industry leaders around the country, one of the biggest lessons I've internalized is the importance of acknowledging and facing your fear – rather than letting fear control you.
Fear is just one of the things I got to know well during my time as an F-14 fighter pilot in the U.S. Navy. I've seen over and over how the skills necessary to effectively and inspiringly lead a team are lost when we're crippled by individual fears and by what we perceive as limitations.
If you allow fear to cripple your decision-making, it will paralyze you. When we are afraid to fail – or to innovate or market to our members differently – we often wait. We wait for someone else to go first because that feels "safe." It feels "good enough."
But while you are waiting, someone else is going first! Someone else is trying out new marketing campaigns, new ways to streamline cumbersome processes – and they're creating a much better service experience for consumers.
Soon, you're no longer relevant. Simply because you were too afraid to go first.
I've learned that the organizational culture that encourages and rewards risk-taking and innovation will flourish. It will attract and retain the type of flexible, adaptable, agile talent that credit unions are seeking.
Instead of letting fear hold you back, ask yourself what kinds of risks your credit union should embrace. How about leaning in to the difference between what you offer and what your competitors have?
Credit unions are different – and that is a good thing! Your credit unions can – and must – use your difference to your advantage as you face your competition. Being different is better when the difference is that you provide more value. Giving back to the community, offering lower loan rates, reduced fees – and consistently improving those products and services – these are all distinct advantages. You have to make sure your members see the difference and the advantages you offer.
Today's consumers – your members – are more demanding and time-strapped than ever before, and they have higher expectations of product and service performance. Just because they loved you yesterday doesn't guarantee they will love you tomorrow!
But you can't let the fear of new technology and bigger competitors get in the way of your success. If you harness the power of the difference you offer – combined with great member service – your credit union can be unstoppable.
My challenge to you is to confront your fears, to summon up your courage in spite of your fears and go for it anyway. Get comfortable being uncomfortable. You learn to be fearless by taking action – not by continuing to be afraid.
I've found that my experience of being different – not just facing a male-dominated field, but being the first female F-14 fighter pilot ever – has given me insight into what it takes to be first, what it takes to lead. No matter your situation, the No. 1 way to ensure that you're the best leader you can be is to work through fear – do what needs to be done in spite of fear.
I'll be talking more about fear and how I've seen leaders face their fears at NAFCU's Annual Conference and Solutions Expo in Nashville this June. It's going to be a great opportunity for credit unions leaders to come together and talk about what makes them different – and how the industry can harness the power of that difference going forward. I can't wait to talk to you more about my experiences and hear from you about yours.
Carey Lohrenz is a bestselling author, business consultant and the first female F-14 Tomcat pilot in the U.S. Navy. She will be delivering a keynote address at NAFCU's Annual Conference and Solutions Expo, set for June 14-17 in Downtown Nashville, Tenn. Early-bird savings on registration end April 15; members and nonmembers should register with code ANNUALSAVINGS by the deadline.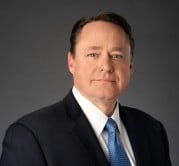 B. Dan Berger became NAFCU president and CEO on Aug. 1, 2013. He joined NAFCU in January 2006 as senior vice president of government affairs overseeing five divisions including legislative ...
Web: www.nafcu.org
Details