Leading Change in Your Credit Union: Personalities & Politics
by: Sean McDonald, President, Your Full Potential, LLC
It can be difficult at times for a leader or a manager to deal effectively with the culture and structure of an organization.  This difficulty compounds when the leader wants to implement changes to culture, structure, operations, etc.  Credit unions struggle with change just like other companies. There is great deal that must be understood and there are challenges associated with managing organizations and the change that occurs within them.  One of the secrets of good organizational management is the ability to use the right resources and tactics that will best allow for the implementation of new strategies and processes.
In credit unions, the personality traits of management personnel affect that credit union's culture just as much as the organizational structure affects it.  Another determinant of the characteristics of a credit union's culture is the political environment that exists therein.  One prevalent example of this in credit unions is related to the issue of promotions. Inevitably, people who are passed up for promotions may have hurt feelings and a certain amount of politicking may ensue in response to the decisions that have been made.  Indeed, the politics that exist in any company will have a definitive effect on the company's culture.  These are interrelated.
In today's business environment, change is a constant issue for companies and organizations. Credit unions are no different.  In fact, with the growing effects of globalization on the world's economy and business models as well as the ever-changing regulatory environment for credit unions, change is becoming so frequent that it is sometimes difficult to keep up with everything that transpires within and around the credit union industry.  The fact that changing is necessary does not diminish the reality that people tend to resist change.  Countless studies have shown that people in general do not like change, especially changes that are associated with their employment.
Indeed, organizational change is something that is becoming more necessary but is also something that causes considerable concern and stress for both credit union executives and employees alike.
There are various methods to managing resistance to change but it is difficult to pinpoint just one strategy that will work.  Indeed, the most suitable solution depends largely on the individual credit union.  It is important to determine what kinds of personalities exist among the players, the political realities that exist at the credit union, and the motivational factors of the employees that both accept and resist change.  After all, these employees have to work together.  It is critical that managers seek to obtain adequate knowledge of their teams before making any decisions on how to effectively deal with challenges to change.  Finally, it is important to understand that coercive and autocratic actions are usually not effective in dealing with resistance among employees.  People like to feel empowered and involved.  Therefore, an engaging leadership style is usually most effective in dealing with change scenarios.
Of course, if politics and personalities continue to disrupt the organization's effectiveness or its ability to properly serve the members, it is crucial that those responsible for the continuing distractions be separated from the credit union.
Change is indeed difficult but the challenges associated with it are manageable.  Don't fear change – embrace it and find ways to lead your employees to welcome new ways of thinking and doing.
Sean McDonald is the President of Your Full Potential, LLC., a company specializing in professional development training for the credit union industry. He is a frequent speaker at national, regional, and local credit union conferences. Some of his clients include Credit Union National Association, CUNA CPD, CUNA Councils, and CU Conferences, Inc. He has also presented many of his training seminars for several credit union leagues and individual credit unions throughout the country. In addition, Sean is the founder of CU Business Development Academy.   www.cubdacademy.com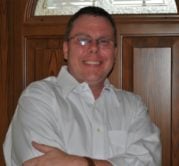 Sean McDonald is the President of Your Full Potential, LLC and the Founder of ABSURD! Leadership.  He is a highly regarded speaker at national and international conferences for the credit ...
Web: www.YFPTips.com
Details