Learning fosters engaged employees
The full-employment economy seems to be positively affecting employee engagement, yet full employment is creating a concern for management seeking talent. Gallup's most recent annual workplace survey showed employee engagement tied for the highest levels since Gallup began recording it in 2000, and active dissatisfaction fell to the lowest recorded level. A recent Deloitte survey, however, reports that 39% of large-company executives were "barely able" or "unable" to find the talent they required. Furthermore, current Labor Department data show that 38% of U.S. small businesses had positions they could not fill, and the "quit rate" upward trend, particularly within the financial services industry, continues for 2018.  Additionally, as companies work hard to upskill and retain their workforce, employees also become more engaged. Organizations facing this talent crunch should see this human resource threat as an opportunity.
With talent so difficult to recruit, and retention of talent equally important, management today is more attuned to the value of talent development programs that serve the needs of the organization and the employee. Well executed learning programs deliver needed skills and, importantly, engender loyalty that supports retention as well. A sustained focus on continuous learning for all employees establishes a culture whereby your organization can become a "learning organization."
A learning culture provides an edge both in profitability and competitive resilience. Gallup documented that organizations that best engage their employees achieve higher earnings-per-share growth, better business metrics and lower turnover than competitors with less engagement. Engagement occurs when people have opportunities to both develop and employ new skills, and have their opinions heard. Engaged employees seek new learning experiences and new competencies to increase their personal value to the organization. Smart managers realize that employee recognition for work achievements and positive relationships with coworkers and supervisors translate into engaged employees.
Educational programs require focused attention for effective design and implementation. The IBM Institute for Business Value recently reported that 60% of executives surveyed were not finding it easy to keep their workforce "current and relevant". The most successful organizations know that high quality developmental experiences lead to high achievement and organizational success. They make learning easy by adopting a flexible approach that employs a number of learning options and platforms that are refreshed and up-to-date. A focus on how people learn and what incentivizes them to do so are built into effective programs.
Large companies like ATT and IBM have instituted effective employee-centric learning programs to develop needed skills within their workforce. IBM instituted "bite-sized" learning modules of about 15 minutes each to retool thousands of engineers in current technical practices. It based the system on research that showed that the human attention span drops sharply after about 20 minutes, and time interspersed between learning sessions improves long-term retention. ATT embarked on a company-wide learning program to upskill hundreds of thousands of employees in order to transform the company from "cables and hardware" to "the internet and cloud", by utilizing eLearning and in-person learning protocols.  Companies are well served by following the lead of IBM and ATT in viewing their employees as a resource to be fully developed and by cultivating and providing relevant learning to ensure this happens.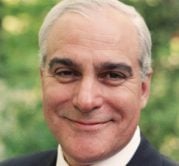 Founded in 1996, Stuart Levine & Associates LLC is an international strategic planning and leadership development company with focus on adding member value by strengthening corporate culture. SL&A ...
Web: www.Stuartlevine.com
Details