Let's do better: Educate members to prevent card fraud
Card data is one of the most commonly compromised pieces of data in a breach.  There is still more we can do to help protect credit union members' data security.  There are five key industry trends impacting card fraud:
Data Breaches
Card Not Present Fraud
Account Takeover Fraud
First Party "Family" Fraud
Digital Risk
The good news?  There has been a reduction in card present fraud. This decline can be attributed to:
3.5 million merchants have adopted EMV accounting for 70% of US payment volume
2.2 billion US chip transactions accounting for 60% of card present transactions
Contactless payments are on the rise
While EMV adoption rates have stalled, its impact on the reduction on card present fraud has been significant.  A concern though, is that fraudsters are able to work around the road blocks in place for card present fraud because fraud is moving to the card-not-present transaction. 
Here at LSC we recommend a layered solution to address the different types of fraud.  The best way to combat fraud is to partner with credit union members.
Member engagement, through alerts and controls, has proven to decrease fraud:
75% of members expect to be notified of suspicious activity within an hour or less
59% believe they should be notified right away
Enabling custom safeguards is incredibly important to securing accounts.  According to 2019 data by Javelin Strategy & Research between 40-57% of consumers are not aware alerts and notifications are available to them. How can a credit union inform its membership of the available alerts and notifications?  When a new account is created, walk the member through the alert and notifications steps. Consider additional options:
Host a data security workshop
Mail a "how to protect yourself" tip sheet home
Create a landing page on your website dedicated to data security.
Add a section on consumer alerts and notifications to the monthly e-newsletter
While fraud is on the decline, it is critical that credit unions take extra steps to protect members and ensure data security.  Layering security solutions and engaging members to actively protect themselves is a top priority.  
LSC's fraud team works with both debit and credit to monitor and prevent fraud.  Arrange a consultation or just let us answer your fraud related questions by contacting us today at fraudteam@lsc.net.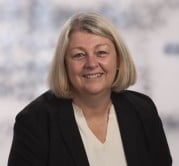 Mary Anne Colucci joined Envisant in 2005 in the Card Services area. Her responsibilities have included Team Leader in the ATM/Debit Department, co-managing the customer service staff to her ...
Web: www.lsc.net
Details