Loan officer best practices to keep your lending process running strong
It's easy to get a bit complacent in your processing, but this complacency can lead to disaster if you're not careful with your vigilant awareness of regulation, rates, member needs, protocols, etc. Not good if you're looking to maintain or enhance your credit union's mortgage lending performance – especially in today's highly competitive marketplace.
To help keep you on the straight and narrow – and lending business running at peak levels, here are four loan officer best practices to consider adopting at your credit union:
1. Organization – This may seem so basic and fundamental, but think about how many emails you receive a day and how many phone calls you may have to return.  In most cases, juggling a prospecting list along with current clients – all with different stages of need and all in different stages of the loan process is a rather cumbersome activity.
Whether you are color coding emails, keeping a tickler file or just running from to do lists, find a method that works best for you and reap the benefits of a smoother experience for your members.  Organization of your files often means whether or not you meet your deadlines or whether or not they are homeless waiting for the keys to their new home.
2. Communication – Borrowers are expecting things to be stressful and chaotic, but you can take that out of the equation with straightforward and direct communication.  Once the member's loan is active, provide straightforward emails with a checklist of what is needed with easy to understand information.  Being clear and concise in your communication will reach higher member satisfaction.
Plus, it's not just what you are saying, but how you are saying it.  Casual, short, abrupt, and incomplete conversation, whether email or phone calls, are signs of laziness.  Laziness in your writing and speech shows you don't care about your work and conveys to the member you don't care about them. You don't have to be cold and unfriendly, but you must pay attention to the details. Watch your tone and make sure you are responding the way the member prefers to be reached and when.   Listen to the member and become an advocate for them. Keep accuracy and communication style in the front of mind.  This will maintain a high level of trust and confidence in your abilities.
3. Timeliness – This isn't just making a closing, this is responding to every aspect of the members' needs along the way quickly – with accurate and precise information.  If a member contacts you for a "pre-qual" letter, even if it's the fifth time, respond quickly.  It can determine whether or not they get the house.  If they are calling with a question, impress them with your service by responding quickly and accurately.  And, if you don't know the answer to their question, let them know you will get back with them as soon as you gather more information – and then follow through.
Even if your member is very slow to respond to you, ensure you are responding to them and their needs quickly.  If you are faced with a problem, handle it quickly.  Festering problems become larger issues.  Learn how to overcome out-of-the-box scenarios such as self-employed borrowers. So when they do apply, you know how to handle them.  In this business, time is money and a delay can cost you and your members.
4. Education – Helping educate the member before, during, and after the lending process is key to building rapport. It builds trust and confidence in you as a lender and helps the member determine if you are really there to help.  Set proper expectations by teaching members about how the loan process works.  If they've been through it before, explain what's changed.  Give them information about what products they have available for them and help them understand why others won't work.  Never delay to provide them details of the latest training opportunities. Be transparent to build a long-lasting relationship.  
If you're looking to maintain or enhance your credit union's mortgage lending performance – especially in a highly-competitive marketplace, even the simplest of items matter to maintain and retain the member's trust with their mortgage lending needs. This trust ultimately leads to return business, word-of-mouth advertising, the building of your reputation, and so much more. It all adds up to maintaining or even enhancing your credit union's mortgage lending business.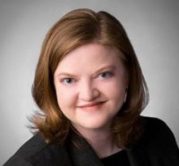 Alison Barksdale is the Assistant Vice-President of Marketing for CU Members Mortgage and has worked in the field of marketing since 2000. Her various positions within the field of marketing ...
Web: www.cumembers.com
Details