Looking back and looking ahead: 2021 – A landmark year for credit unions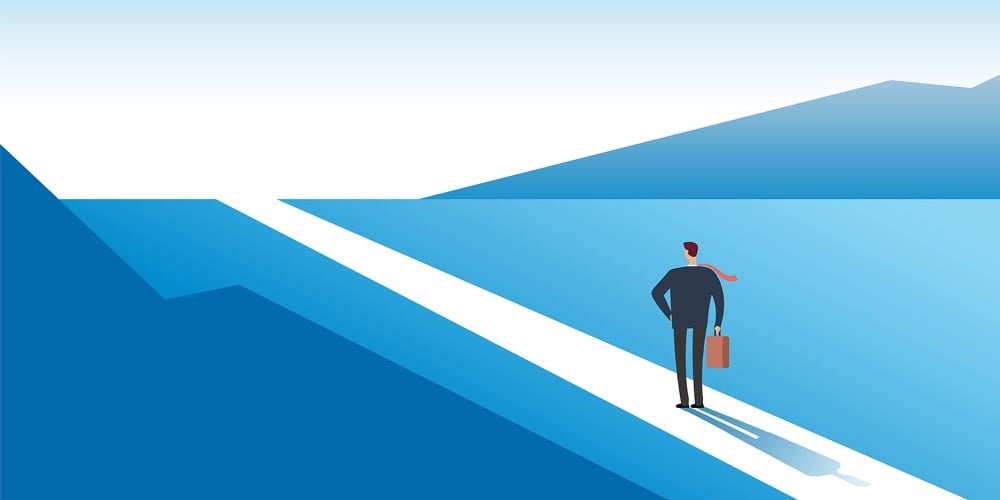 As we close the book on an eventful 2021, we look back on a year of transformation and evolution capping CO-OP's 40th anniversary partnering with credit unions and the 100-year history of the credit union movement. Together, we've been through almost two years of monumental change, and the cooperative movement is stronger and better for it.
Credit unions today are more resilient and better prepared than ever before, and even more committed to serving the needs of our over 100 million members. In the wake of the pandemic, we have had to rethink the conventional wisdom about how the payments and financial services ecosystems work.
Consumer preferences for digital banking have strengthened and hardened. According to a survey by S&P Global Market Intelligence, since the beginning of the pandemic, 52% of respondents are visiting branches less frequently, 65% are using mobile apps more frequently and 24% have tried mobile check deposit for the first time. These evolving expectations also extend to how consumers pay, as 82% of Americans used digital payments in 2021.
This is why it's so important for you to activate your digital payments strategy now. For members, it's all about the experience, and having the ability to make purchases fast, conveniently, and anytime/anywhere using the device of their choice. Touchless, mobile- and online-first solutions like Digital Card Issuance, Digital Wallets and Contactless Cards are no longer "nice to haves" – they represent the minimum requirements for credit unions to maintain competitiveness and top-of-wallet status with their cardholders.
Meanwhile, consumers are taking advantage of new and expanded credit access models, such as Buy Now, Pay Later (BNPL). According to McKinsey, 30% have financed a purchase with BNLP, and credit unions have a unique opportunity to capitalize on this rising trend to better serve their members and grow their primary relationships. To meet this urgent need in the financial marketplace, we have added CO-OP Pay Over-Time-Transactions to our product roadmap. This solution is built specifically for credit unions and designed to help your members achieve their financial goals. We look forward to supporting credit unions as you grow your foothold in the exciting and dynamic digital payments experience.
At CO-OP, we are also keeping an eye on decentralized finance (DeFi), or peer-to-peer financial services on public blockchains. DeFi lending, which capitalizes on the same distributed ledger technology that underpins cryptocurrencies, has taken off during the pandemic, with the top three players (Aave, Maker, and Compound) attaining a total market capitalization of about $8 billion as of Oct 2021. Credit unions will need to get in the DeFi and crypto games to keep pace with the emerging neo-banks and fintechs that are increasingly attractive to the youngest generations of financial consumers.
As the pandemic relaxed its grip in the first half of the year, consumer confidence improved and the public began returning to pre-pandemic "normal" activities like leisure travel, dining out and attending concerts and other events. This helped to drive a rebound in spending and credit use through the summer. Unfortunately, the emergence of the Delta and Omicron variants, along with rising inflation and supply chain issues dampened this momentum in the fall and early winter, resulting in a flattening in month-over-month spending in the second half of the year.
Cardholders began shifting their spending behavior from debit back toward credit throughout 2021, so it is a great time to dust off or relaunch your loyalty rewards program. Focus on incenting your members for the purchasing behaviors they are transacting every day, and reward your members the way they want to help strengthen your primary financial relationship.
Competitive and Regulatory Pressures Will Drive Innovation in 2022
As we approach 2022, further challenges to interchange revenue – from Congress (if an expanded Durbin Amendment comes to pass) and retailers – will drive credit unions and other card issuers to seek new, innovative approaches to growing non-interest income.
Opportunities for credit unions can be found in the increased automation and digitization of manual processes. With the rise of machine learning and AI-based financial services that provide highly personalized and automated experiences, as well as API-based tools that level the playing field, credit unions will be well-positioned to compete effectively (and cost-effectively) in payments and digital banking.
We're Here for You
Recognizing that payments are the pathway to relationship primacy, we have built our 2022 product roadmap on helping you to place payments at the center of the active member relationship through CO-OP's industry-leading comprehensive payments ecosystem. This roadmap is designed around two core pillars: 1) a modern, interoperable and efficient debit and credit payments experience, and 2) a full member lifestyle engagement experience. That's why we recently introduced innovative, flagship products to help credit unions like yours to meet your members' needs and grow more easily and efficiently than ever before.
The first of these new products is CO-OP Springboard — a single, simple-to-use application that gives credit unions real-time access to cardholder account information – all in one place. Web-based and cloud-hosted, Springboard employs advanced technology to provide you with a powerful view into member account data and arm you with the deep business insights required to build your modern payments platform.
Second, to help protect your credit union and those hard-earned member relationships, we are excited to introduce COOPER Fraud Score – a dynamic, integrated, real-time machine learning score that helps your credit union react more quickly to fraud trends. COOPER Fraud Score will reduce false-positive ratios and fraud chargebacks while enabling a decrease in fraud losses to protect your bottom line.
As we look back on 2021, we should view it as a historic turning point for our cooperative movement. By embracing new technologies to meet the needs of today's consumers, credit unions can reassert and expand their status as their members' most trusted financial relationship.
Read "A Credit Union CEO's Guide to Winning the Payments Game." Download the Payments Playbook here.