Loss mitigation procedures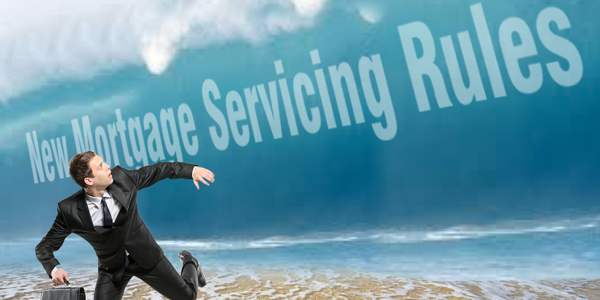 by Dennis Agle
The sixth in a series of posts on the new mortgage servicing rules.
CFPB has issued the Final Rule for Mortgage Servicing, which takes effect January 10, 2014. Among the numerous changes to mortgage servicing, the Loss Mitigation section contains specific guidelines to occur prior to the foreclosure process. This section follows similar sections dealing with delinquent borrowers (Early Intervention with Delinquent Borrowers and Continuity of Contact with Delinquent Borrowers). All three sections require servicers (owners) to take certain steps intended to encourage and help the consumer to take some sort of loss mitigation action prior to foreclosure.
All three sections have the same coverage and exemptions application. The Small Servicer Exemption does apply to Loss Mitigation section with some basic provisos.  Also, these Rules do not apply to HELOCs and open-end lines of credit, reverse mortgage transactions, and loans for which the servicer is a qualified lender under the Farm Credit Act of 1971.
The Loss Mitigation requirements are very detailed. The provision requires the servicer to do the following:
Help consumers complete applications for loss mitigation option.
Evaluate complete and timely loss mitigation applications within 30 days of all loss mitigation options available to the applicant (Prior Section Rules).
When applications are complete and timely, inform consumers of servicer decision to offer a loss mitigation offer or the reasons for denial of such offer.
Evaluate timely appeals by independent personnel (not the same people who evaluated the original application)
Refrain from beginning or completing the foreclosure process in certain circumstances when a consumer is being evaluated for loss mitigation options.
The rule does not require servicers to provide any specific loss mitigation options or use any particular criteria in the evaluation of consumers for loss mitigation. However, the rule does require servicers to maintain policies and procedures reasonably designed to achieve the objective of properly evaluating consumers for loss mitigation options. Servicers and Owners of mortgage loans are not liable to consumers for any particular loss mitigation option.
continue reading »