Make it Easy to do Business with Your Credit Union
by: Sean McDonald, President, Your Full Potential, LLC
We've all had the experience of deciding against doing something because we perceived it to be too difficult or time-consuming.  Instead, we stick with what we know and with what is easier to accomplish.
As credit unions look to increase their membership numbers, loan volume, and market share, they need to ask themselves a very basic question – is it easy to do business with us?  Let's face it – we now live in a world where convenience is king.  Young people have been raised to expect to get things instantly – we can all thank Apple for that!  The internet, for all of its benefits, has also made us less patient and more demanding.  If we can't get whatever we need online, we simply do without it or look for an alternative.
Some credit unions have a knack for over-complicating things.  For example, many credit unions require two forms of picture ID to open an account when federal law requires just one government-issued ID.  Now, there is nothing stopping a credit union from requiring more than is dictated by regulation; however, how many potential members never bother to open the account because of such a rule?  Other credit unions require than new members provide a copy of their social security card to open accounts.   Again, the law says that consumers must provide an identification number.  That makes sense.  That number is used to conduct background checks, credit checks, etc.  However, when a credit union says that it needs a copy of the actual card, that can be perceived as "inconvenient."  After all, we're told that we should not carry our physical social security card in our wallets or purses, right?  So if we follow that excellent piece of advice, chances are that we will have to take an extra step to fulfill the credit union's account-opening requirements.  Again, there is nothing to stop a credit union from imposing additional requirements but doing so may create the perception that it is difficult to do business with you.
Another example – instead of making people wait in your lobby for an extended period of time to simply open an account, why not have a single self-service kiosk that people can use for such purposes?  Are you worried that this is not personal enough?  OK – have the account-opening welcome packet printed at a machine close to your member service department so that a credit union employee must deliver the packet to the new member, shake his/her hand, and personally welcome them to the credit union family.
Things like online account opening, the ability to open or service accounts remotely (such as at on-site visits to SEGs,) online loan-decisioning, mobile banking, etc. are all becoming "must-haves" for credit unions.  Credit unions need to get younger…we know this.  But did you know this – the most popular search engine for people ages 17-30 is actually You Tube – not Google?  What does this mean?  It could mean that if a young person cannot find your credit union on You Tube, chances are they won't open an account with you.  Think about the enormous influence that You Tube has on a young person's perception of what is real, beneficial, and relevant.  Could it be time for your credit union to purchase a flip-camera and start to make some videos for You Tube?  It might be a good idea.
All of this goes back to the factors of perception and convenience.  There is no need for credit unions to make things more difficult.  The myriad of new regulations that are coming our way will take care of complicating our business models.  We have no choice but to prepare and adjust for things that we have no control over.  So let's make things a little easier on ourselves through innovation and creativity on the matters that we can control.
Sean McDonald is the President of Your Full Potential, LLC., a company specializing in professional development training for the credit union industry. He is a frequent speaker at national, regional, and local credit union conferences. Some of his clients include Credit Union National Association, CUNA CPD, CUNA Councils, and CU Conferences, Inc. He has also presented many of his training seminars for several credit union leagues and individual credit unions throughout the country. In addition, Sean is the founder of CU Business Development Academy.   www.cubdacademy.com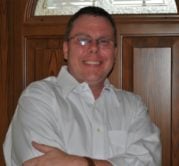 Sean McDonald is the President of Your Full Potential, LLC and the Founder of ABSURD! Leadership.  He is a highly regarded speaker at national and international conferences for the credit ...
Web: www.YFPTips.com
Details