Making a difference through non-prime auto lending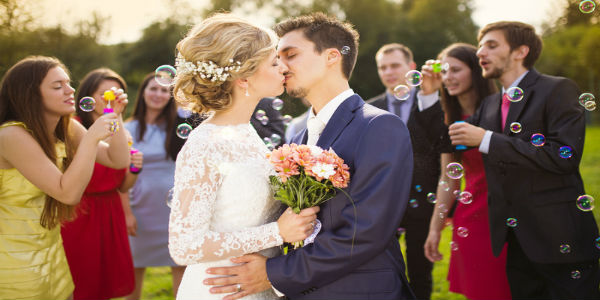 Could you imagine if your members invited your staff to their weddings and other special events because your relationship with them is that strong? It's possible.
That's what happens to staff at Seasons Federal Credit Union in Middletown, Conn. Seasons FCU's Betsy Sommers, SVP, and Jeff Rindfleisch, Chief Lending Officer, explained to me recently that in 2011, the credit union moved to a more relationship-based model in working with their members. Decisions weren't made just on their credit score, but on listening and building relationships no matter what their score is.
That's one reason why Seasons FCU chose to participate in the National Credit Union Foundation's Non-Prime Auto Lending pilot program. The pilot program, in partnership with the Filene Research Institute, kicked off last year, with 11 credit unions participating across the country.
Non-prime lending refers to the practice of making loans to borrowers with weak or no credit histories or limited payment capacity. The Foundation's Non-Prime Auto Lending program helps lenders fairly price and manage non-prime auto loans and is based on the Foundation's extensive work in the area, which includes previous grants and a free, comprehensive toolkit for credit unions. The program helps consumers gain access to reliable transportation which allows for increased access to jobs, housing, schools and activities. It also helps them avoid the costly pitfalls that come with buying from the corner buy-here-pay-here auto lots and other predatory lenders.
At Seasons FCU, they realized early on that in many cases, most of the applicants for loans were simply denied by banks without being able to tell their unique story. Seasons FCU's staff listens to gain an understanding of the person's financial situation, and helps them find a car and payment that makes sense. This includes finding out their discretionary income (many people don't know what they can afford until you go through what their budget actually is), referring the members to reputable dealers in the community, and leveraging risk-based lending in a judgment free-environment.
This really has taken off for Seasons FCU for a few reasons. First, they've found that members have been extremely grateful as they are serving members who aren't getting service elsewhere. Sometimes members will sob tears of joy that someone is actually listening to them, and then cry even more because Seasons FCU can help them get a loan. Second, because that relationship is so powerful, the members are much more likely to not miss a payment.
Seasons FCU not only lends this way, but they collect in a relationship-based manner as well. For example, they don't "dial for dollars" when collecting and if a member hasn't made a payment, they call them to find out what their situation is and ask what they can do to help the member be successful. This could even mean finding another car in some cases. Seasons FCU appropriately changed the name of their collections department to "member solutions."
When asked why they do this type of lending, Season FCU's Rindfleisch noted, "This type of lending is part of the credit union philosophy and what we are charged to do as a cooperative. Everyone wants to reach the American dream and our job is to set members up for success."
Seasons FCU also focuses on credit counseling with these members to teach them how to rebuild their credit, which often leads to members getting a mortgage loan. Oftentimes, because these relationships are so powerful, the credit union and staff become a big part of members' lives.
For instance, Rindfleisch was recently invited to a wedding where he didn't know anyone except for the bride and groom. In their wedding toast, the newlyweds thanked him personally for helping them buy their first house.
Christopher Morris is currently an engagement consultant at the Credit Union National Association (CUNA), providing specialized attention to broad and diverse stakeholders throughout the Midwest Region. Previously, Christopher was a ...
Web: www.cuna.org
Details