Making the impossible possible: If Willy Wonka can, why not credit unions?
I have always been a very big fan of both Roald Dahl, and most especially his book, Charlie & the Chocolate Factory. Throughout Dahl's work, he creates magical spaces where children find the joy and wonder of being a child, even if the adults around them make that journey challenging. Maybe even more importantly, Dahl makes the impossible, possible.
As adults, the many bumps, bruises, scraped knees, and deflated balloons lying behind us on our journey to today fog our windshield for seeing the impossible. We've seen reality one too many times. We have believed in what could be, and observed that it never grew to reality. #Adulting forces us to dismiss impossible as simply that.
Several months ago, I attended an event for Canvas Credit Union's Human Resource Information System provider, Ultimate Software. Having spent six years of my life on the road during my tenure at the Filene Research Institute, I have enjoyed avoiding airplanes in the last year, so when it was time to head to Las Vegas for the event, I was less than enthusiastic. 
One speaker in particular made every minute of the trip worth it. His name was Mick Ebeling, and he is the founder of a company called "Not Impossible Labs." The work that he does truly creates positive impact for human beings around the world. He looks for large challenges, what he describes as "absurdities," and at least one person impacted negatively by that challenge and their story. He then puts together a group of creative and brilliant people to solve these problems. He and his team have helped artists that lost their ability to use their hands due to ALS, draw with their eyes. They used a 3D printer to create arms for Daniel, a young man in South Sudan who lost his arms in the conflict. 
What Mick said that struck me was, "Everything that is now possible was once impossible." He invited us to think about the chairs we were sitting in. We once sat on the floor, and now that rarely is the case. That framing resonated with me. It caused me to think about the many challenges people face with their finances. Some seem impossible to solve. If Willy Wonka can produce a candy that not only lasts for hours, but changes flavors throughout, can't we as credit unions solve some of the challenges facing those we serve? 
Creating a strong financial future today is not impossible, but it is not easy. Consider this from the National Foundation for Credit Counseling's (NFCC) 2019 "Road Map of Consumer Financial Health:"
One in two Americans who have tried to purchase a home have faced barriers
One in four U.S. adults were "not confident at all" in how much they are saving for retirement
Also, according to the National Endowment for Financial Education (NEFE)'s 2018 study entitled, "Financial Fragility in the U.S.," more than 36% of working U.S. adults are financially fragile and could not come up with $2,000 in 30 days. Finally, according to Experian, with more than 148 million people with outstanding student loan accounts, student loans are now the second-largest debt behind mortgages. The average borrower has $35,359 in student loan debt.
Credit unions are uniquely positioned to support people to create more positive financial futures. We could be the glass elevator that helps them break through their financial burdens. Making that a reality means transforming our own mindset within our organizations. We must make the impossible possible. 
That may not be easy, but it will be the difference between people continuing to struggle and credit unions making finances more than a hassle and a chore, but the baseline for a brighter tomorrow. Not only will we help people and change the above statistics that pain us, but this kind of impact will make our story known, and credit unions will finally become the go-to partner we know we can be for more Americans.
How do we make the impossible possible? Here are five steps to get started:
Invite your team to change the world. According to research conducted by Glassdoor, regardless of income level, the "culture and values of the organization are the largest predictors of employee satisfaction." What if we create a burning platform to change the world through our credit union? Inviting people to believe that we can make the impossible possible catapults our credit union values into action. People want something to believe in, and they will want to feel permission to try something new. Other than candy, what's more inviting than making the world better? 
Create organizational ambidexterity. Yes, the day-to-day work of serving our members must continue to get done while we simultaneously begin creating what used to be impossible. According to the Filene Research Institute's, "Structures for Innovation" report by Campbell and Dopico, we must both "explore and exploit." In other words, we have to keep making chocolate bars, while we also imagine the next chewing gum that will never lose its taste. This means exploiting our current business model while also exploring the future possibilities. This could mean creating a small group of innovators to better understand consumer challenges and working to develop new ideas to solve them. It could mean building a CUSO to explore new opportunities. It could mean setting aside an annual amount of resources to be focused solely on exploration. Ensuring we create time, space, and capital for dreaming about tomorrow is critical to ensuring credibility with our teams that we are serious about making the impossible real.
Listen, listen, listen. What are the biggest challenges facing the members you serve? Frequently, we begin our exploration by peeking over at our neighbors and seeing what new ideas they have created. While competitive analysis serves us well, imagine if Willy Wonka only observed his competitors. His dreams were about what children would embrace as the ultimate candy. As we look to flip impossible on its head, our ears must be finely focused on the needs of our members, potential members, and community. We must ask, "What is your biggest problem?" We can then marry those themes that align with our biggest talents and skills to solve those tribulations in new and interesting ways. 
Partner. We might not always have the answer. We might not always feel that we have the resources to dedicate to exploration. Together with other credit unions, other community organizations, or even FinTech providers, we might have just the right resources and diverse perspectives. According to the Kresge Foundation's, "Keys to Collaboration," partnerships begin by "creating relationships based on a shared concern, not a specific project." We often think of collaborating with other credit unions based on the value constructs that we all share. What other organizations share our passion, values and desire to demolish the impossible? 
One person's story can create tremendous change. One of Mick Ebeling's mandates for projects that Not Impossible Labs tackle is that it must be inspired by one person's story. As humans, we are much more likely to respond, react, and move to action when we can feel empathy for another person. Seeing the pain of the impossible through the eyes of one other human can be the difference it takes to launch us into action that changes the world. Storytelling is not just for children. It is for all of us, and it is how chocolate rivers explode into sweet reality. Willy Wonka comes to life as we can imagine his challenges as a child who was the son of a very strict dentist, along with the heartbreak that fills Charlie Bucket's impoverished world. As we listen, we must look for the stories that will be the foundation for our work and that we can continue to share to drive engagement, not just from our teams, but also from our members and communities.
Raised by a dentist, Willy Wonka had perfect teeth, but never enjoyed the joy of candy. He dreamed the impossible into reality as he grew into an adult that could manifest positive change. Roald Dahl helped children see that bad behavior would not be rewarded and that perseverance and the ability to see the good, even when the world seems hopeless, can be rewarded with not just one piece of candy, but with an entire factory full of Everlasting Gobstoppers, Fizzy Lifting Drinks, and Whipple-Scrumptious Fudgemallow Delights. We might not be making chocolate, but we have the ability to create something even more powerful, solid and everlasting: Positive financial futures. In order to do so, we have to start making the impossible real. Human beings need us. Our time is now. What will your credit union's chocolate river be?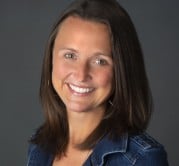 "No" is not a word in Tansley's vocabulary. If there is an opportunity to bolster Community Financial Credit Union and the industry at large, Tansley will jump on board ...
Web: https://www.cfcu.org
Details