It's about marketing execution, right?
The single biggest business challenge in America isn't over-regulation, the economy or competition. It is the inability to execute "The Plan."
Each year, the senior team at most every financial institution sequesters themselves at some posh hotel conference room to develop the plan to end all plans. Then what?
Nothing. Nothing happens.
Why does nothing happen? Too often, the new goals tend to be (among other things) too broad, unrealistic, and impossible to measure or, in some cases, they are simply never discussed again. And candidly, few employees are held accountable in delivering on the promise of the plan.
We can all agree that strategy is important. Yet, unless it is acted upon, strategy is just a word, or thought or even an idea. What does it say about execution when a Fortune Magazine article shared that less than 10% of "well formulated" plans are successfully executed? Less than 10%? Yes. Less than 10%.
It usually isn't strategy that holds people back from achieving their objectives. Often, it is a belief system that limits people – belief they can't do it, or "it can't be done where they work" – instead of expecting success. If you haven't achieved the results you need, maybe you should find a new story to write and believe about yourself and your institution.
To do so, identify what it is you want to accomplish and decide how you will keep score. Without measuring the activity, you will never know if you were successful. For marketers, don't focus on what you did last year, or what you used to do – focus exclusively on what you want to accomplish going forward. Then, take action.
As Socrates said, "The secret of change is to focus all of your energy not on fighting the old, but on building the new."
So how do you execute? What marketing projects deliver provable ROI? Are they in concert with your corporate objectives? Are you motivated to achieve huge, measurable performance from your marketing? And if so, what does that look like?
A couple of years ago I wrote a book titled Marketing Execution. In about 120 pages (with lots of pictures!) I outline many projects and programs that will allow your institution to join the 10% of businesses that execute their plan. I want you to have a copy of this book on me. For those of you in Peoria, this means, FREE! Please click the link here, and I will make the e-version available to you.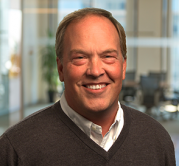 Jay Kassing is President of MARQUIS, a Texas based provider of marketing analytics solutions including MCIF/CRM software, MCIF services, profitability, compliance, consulting and direct mail creative/fulfillment. Jay has ...
Web: www.gomarquis.com
Details