Marketing to the millennial mindset: The risk of missing out on the next generation of consumers too great to ignore
The Millennial Generation has proven difficult to define beyond the generally accepted birth year span from about 1980 to the year 2000. Mark Traphagen, guest on my BANK ON IT Podcast show and the Senior Director of Marketing at Stone Temple Consulting, believes that "Millennial" is actually a mindset that crosses generational gaps and also serves as a descriptor for those who are currently in their 20s-and-30s. Furthermore, as their (Millennials) purchasing power comes of age, it is important for credit unions to develop an effective marketing strategy with the sound fundamental principles – that can remain constant – and appeal to the interchangeable generations your individual campaigns target, so as to achieve similar if not nearly identical results across different generations using the same marketing strategy.
The Millennial mindset is one that has high expectations – both of the marketing messages they are exposed to, and the quality of the products that those messages promote. This is the result of targeting Millennials in their adolescence with our aggressive marketing campaigns. Their exposure to such high levels of advertising has conditioned them to jump rather quickly from engaging with Ads to completely dismissing brands and products they and their peers perceive as unentertaining or uninformative. It is perhaps, because of this detachment, that Millennials have been dubbed as "entitled", "impatient", and "allergic to marketing". However, Millennials and like-minded consumers will sometimes listen to and acknowledge marketing messages when, and only when, they deem said messages to be authentic. Authenticity has become the most important factor when marketing to this newly empowered generation.
The digital age is one where viral, or highly viewed, content can outright display your brand's authenticity (or lack thereof) – and it is for this reason that credit unions must take great care to appeal to the Millennials' awareness of this authenticity. Technology has made information so readily available now – not just to members of the Millennial generation, but to ALL consumers – that the universal habit is to look down at your phone when asked for information beyond your depth of knowledge. While it may ironically seem outdated to type a question into your phone as opposed to asking Siri, if a company does not list the information a consumer needs to immediately make their decision on whether or not they want to make a purchase, then they are at risk of being completely overlooked by Milliennials and like-minded consumers – who will quickly move to another site, video, or image that contains the valuable information they seek in order to make their purchasing decision. With that being said, this renders traditional advertising and marketing strategies virtually ineffective.
If credit unions can harness the power of social media, they will catalogue their information where this new breed of consumers is most likely to search. Most social media services are delivered via a mobile application and it is because of this trending obsession with smaller and smaller devices that Mark Traphagen suggests that banks first look at how their information is presented before they even begin to think of new technology to offer consumers. Marketing to the Millennial generation requires that financial institutions optimize their websites for viewing on mobile devices, catalogue their information on social media, and stay genuine in their interactions with consumers (far ahead of trying to self-promote their institution's goods and services). A credit union will deliver their message to Millennials much better having their information readily available than by posting ads for their new mobile application. After all, most Millennials use some form of ad-blocking software on both laptops and mobile browsers.
As the millennial demographic grows into full purchasing power over the next two decades, they will have inherited nearly $7 trillion and that doesn't include the money they'll earn over their lifetime. This should make it a top priority for credit unions to understand that they can no longer market to Millennials by criticizing them as "entitled", "impatient" and "egotistical" – a marketing message that only emphasizes how much Millennials like to take selfies is satirically condescending.
"You don't need to speak to the Millennials' language. The main message is that you need to learn to market like people to people," says Mr. Traphagen. "I think there's nothing more important I could say today than 'humanize your brand.' Don't be condescending. Speak the way people want to be spoken to. Always think of all of your marketing messages, and all of your content: 'I'm a human being, what's useful to me? What means something to me? What reaches me?' You're probably heading in the right direction for the millennial mindset."
We didn't stop with just one executive's opinion on marketing to those with the Millennial mindset. We asked Tara Graff, Vice President of Marketing and Business Development at Royal Credit Union, to share with us some of their findings on successful marketing strategies for Millennials. Jennifer Block McHugh, Director of Public Affairs at Royal Credit Union and Shelby Wodarck, a marketing specialist from Royal Credit Union also joined her. They gave their account of a recent rebranding effort and website redesign with Millennial-mindset consumers as a focus.
Their primary goal was to revamp their website with a big emphasis on navigation and intuitive design. They created a section dedicated to "young adults" and implemented a library of educational videos on Millennial-centric topics such as increasing credit score. When trying to stay ahead of the marketing curve, it is important for credit unions to examine the generation after current, and Royal Credit Union has done just that by making a slew of financial educational videos under a minute in order to keep them appealing to Millennials and even younger consumers that will experience online and mobile banking as a social norm – having existed since their birth.
In order to determine the best look for the new site, the team took on a rebranding initiative that included heavy survey taking in the Twin Cities area. The surveys revealed many demographics they could improve upon, and so they formed an internal branding committee to utilize their findings. They also employed a creative agency to help with the aesthetic design of the site, and finally hired a separate web development agency to put it all together.
During the process, they allowed fans of their Facebook page to vote for their favorite color scheme leading up to the site redesign. Although the general color scheme had already been chosen, the opportunity to take part in shaping the credit union's brand caught viral fire on social media. Their Facebook likes surged to over 15,000 and they received over 650 comments on the voting post. The voting post alone had more likes than their entire demographic at over 17,000, mostly in the age range of 18-35. Royal Credit Union was able to engage Millennials before the site was even redone.
Royal Credit Union realized they needed to rebrand themselves in order to appeal to the Millennial generation, and this came only after a series of discovery sessions revealed that the majority of their new business was with adults in the age range of 18-35. This forced them to not only consider a website update, but all-new content and so they built a brand new site – transferring none of their old content over. It was a complete renovation of their branding. They also considered their position in proximity to schools, which initiated their educational program for younger would-be customers to learn about healthy financial decision-making. They hope to groom their customers, from an early age, for their financial journeys in life.
If your company has not already taken a more sensitive marketing approach towards Millennial and like-minded consumers, then you're already behind. In fact, Google recently rolled out the second version of their mobile-friendly algorithm boost – which is clearly indicative of where the mobile and digital landscape is headed. However, the good news is that the catch-up game can be an easy one for you if you hold the advantageous knowledge about your target audience along with an authentic message that appeals to them. Ask your customers if they can find the information they're looking for on your website. Ask them to do it on their phones. The risk of missing out on the next generation of consumers is just too great to ignore.
For more on marketing to Millennials, listen to BANK ON IT: Episode 043 Millennials With @marktraphagen And @Royal_CU (1 of 2) and BANK ON IT: Episode 044 Millennials With @marktraphagen And @Royal_CU (2 of 2).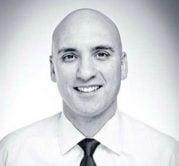 John Siracusa is the creator of #BankSocial, the first banking conference dedicated to content marketing and social media for credit unions. He is also the creator of the #CaseStudySummit, a ...
Web: banksocial2017.com
Details