Marketing Plan Strategy, Measure and Manage
by: Lyle Heller, CU-VO
While a credit union's marketing strategy should be an ongoing concern, preparation of annual marketing plans brings various strategy aspects back into focus.  The NCUA call reports provide a level of insight and assistance in developing strategy that may be unprecedented in other industries.  Yet, such data is still frequently overlooked.
While the success of a credit union is due to a number of factors, some are environmental and some are self-inflicted.  Self-inflicted issues, such as questionable loans to home buyers in the "sub-prime" thinking that trapped many banks.  (Not that credit unions never did this, but governance by member/owners is generally more prudent.) Or perhaps just plain poor credit union service to members resulting in their leaving for other institutions.
Environmental issues relate to those items that define the area we must work in and with.  For example, the field of membership and the potential membership are two such items.
Let's consider a couple of scenarios for a credit union with a given field of membership where the potential membership can be determined.  Once again, banks do not have such data.  Having an estimate of potential membership is one way in which a marketing strategy may be considered.
Consider looking at the population of credit unions with two general groups.  There are about 400 credit unions with potential membership between 50,000 and 100,000 (group A) and about 1,200 credit unions with potential membership between 10,000 and 50,000 (Group B).  Group A has an average of 18% of its potential membership while Group B has an average of 32% percent of its potential membership.
We can begin to see some of the issues.  A credit union having 18% of a potential membership of 50,000 has different options than a credit union having 32% of a potential of 10,000 members.  Having a larger potential market with a smaller percentage of penetration has more options than a high percentage of a smaller market.
A credit union in Group A can use marketing approaches that may be typical of banks.  A credit union in Group B may need to establish a more personal connection.
But these two sets of numbers are just averages.  In one sense your credit union may use such data as a measure of the effectiveness of your marketing efforts.  (If peer credit unions have 32% of potential members and your credit union has 1%, then perhaps there is room for improvement.)  On the other hand, if your credit union has 50% of its potential membership when your peers have 32%, then strategy limitations start to appear.
In general, not every potential member will become one.  So the matter of gaining new members becomes increasingly challenging.  Should such a credit union even seek to aggressively gain new members?  Or should the strategy become one of increasing service revenues?  And the issue is even more clouded for smaller credit unions with smaller marketing budgets!
A casual review of Call report data indicates that estimates of potential members provided by credit unions varies widely.  It seems that some credit unions may not have appreciated the value of such data and place useless numbers in either direction.  (Wildly high or bizarrely low.)
The statement "If you can't measure it, you can't manage it." by Peter Drucker describes a dilemma faced by many marketing officers.  Obtaining budget approval for a marketing plan is always daunting, especially in the current economy.  Obtaining approval for a marketing strategy that doesn't relate to goals and results is going to be more difficult.  Obtain good estimates of credit union potential members and evaluate the current position in developing the new plan and budget.  After all, the credit union exists for the benefit of its members.
This series is authored by Lyle Heller of CU-VO.  Mr. Heller holds a Bachelor of Science degree in Mathematics from University of Wisconsin – Whitewater and a Masters of Business Administration in Production and Operations from Marquette University.  Mr. Heller served as Executive Vice President of two CUNA organizations.  He has lectured at the university level in Quantitative Decision Analysis, Simulation, Systems Analysis, and Marketing for more than ten years.  Additionally, he was a top-ranked winner of the 2005 Wisconsin Governor's Business Plan contest.  CU-VO is a strategic partner of CUNA Strategic Services to provide video overlays to credit unions.  Learn more at www.cu-vo.com and follow CUVOTweet.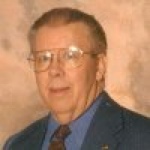 Lyle Heller is the Vice President at CU-VO. Mr. Heller holds a Bachelor of Science degree in Mathematics from University of Wisconsin - Whitewater and a Masters of Business Administration ...
Web: www.cu-vo.com
Details