Mascot Madness: East winner crowned; Midwest voting opens
See the first regional champion and keep voting for your favorite mascots.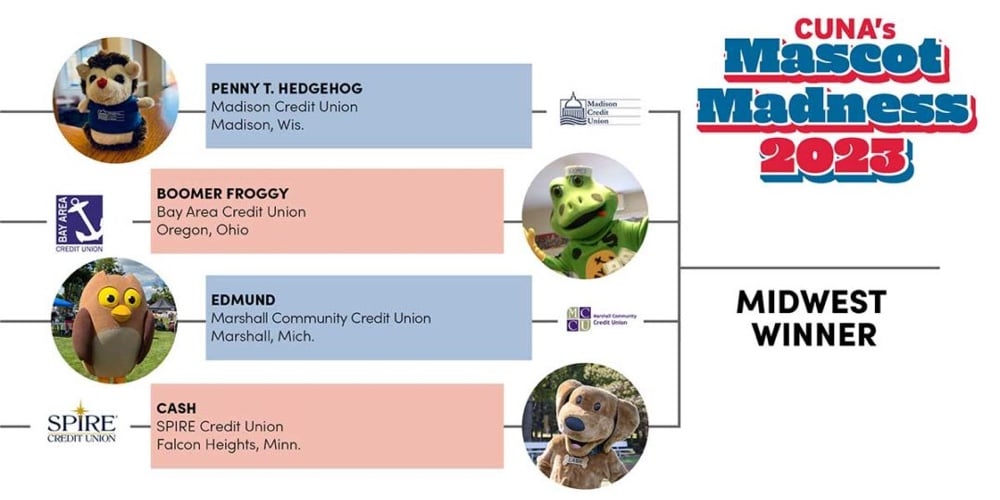 The first regional champion of CUNA's Mascot Madness bracket is …
Count Earn'est the SAVERtooth Tiger!
The mascot of $503 million asset Fairmont Federal Credit Union in Fairmont, W.V., received 1,007 votes (63%) to win the East Region.
Central One Federal Credit Union's Oakie (17.6%) took second in the East, followed by Navy Federal Credit Union's Sammie the Sea Otter (10.2%), and CES Credit Union's Cooper (9.2%).
continue reading »