Members feed off employee excitement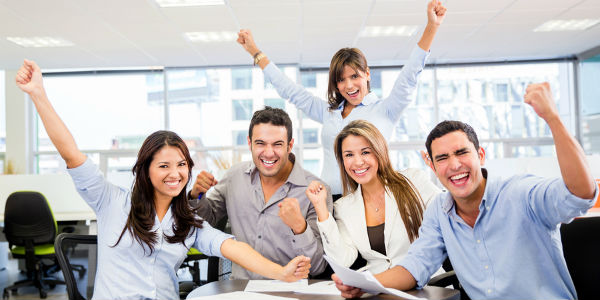 Think about any great experience you've had with a brand or store. At some point that experience was influenced by a person who was getting paid to interact with you. Could you tell that they were getting paid? Was that the first thing that popped into your mind? Most likely in the case of a positive experience the answer would be no. For example, big box stores and fast food chains don't often create memorable experiences because the employees are only there for the money.
In the example of a good experience, the employees are still getting paid because everyone needs to make a living and incentives are very motivating but it's not the end. The employees who create a memorable experience for your members are excited to be there. A passion for seeing members make smart financial decisions by taking advantage of all the benefits of credit union membership is an exciting thing! That excitement or lack thereof is evident to the member.
It doesn't have to be a cheesy or over the top display of excitement. Employees who understand personal finance and like money management will be more excited. They will relay your brand to members better than those who have dreams of working at other places or still hold their accounts at a bank because they don't really understand the difference. Look for that passion when hiring. Those are the people you want on your team.
With professional work spanning multiple industries including personal brand consulting, finance, politics, mobile technology, and entertainment, Brian has developed a reputation for being a strong promoter and networker. He often ...
Web: www.brianharrington.org
Details