Millennials need to know about the credit union model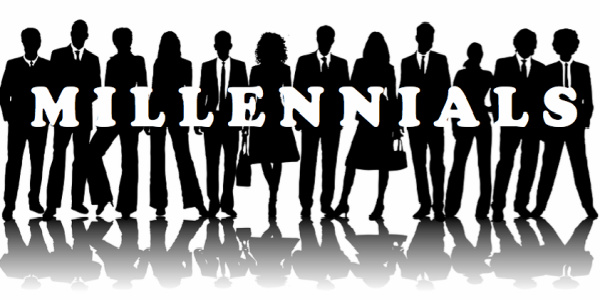 It feels weird to hear my generation be referred to as a collective group of people and talked about in terms of trends and buying power. Perhaps that is because everything "we" (millennials to use the label) do seems normal to me because I'm one of them. It also seems then like it should be a no-brainer for businesses to shift and start targeting them, however often times it's not. The way we act seems strange and new, and always with smart phone in hand.
Millennials really do need to know about the credit union model of banking because it fits their lifestyle and goals better than the traditional banking model. Banks have board members and stock-holders that are ahead of the members in line of getting paid. In the credit union model the member is the shareholder and receives more interest on their deposit and lower interest with fewer fees on their loans. When I share this on my college campus, it really hits home.
By nature the millennial generation is frugal and researches their purchasing decisions well. However, there seems to be a gap in knowledge when it comes to researching banking decisions. The convenience of the credit union model needs to be stressed more and focused on more by the industry. If the first interaction with a credit union seems old or small the majority of millenials will write them off right away regardless of the better financial and service incentives that credit unions offer. Logic cannot work at this point, the hump to get them signed up needs to be seamless and problem-free. If it is not, the work that it takes to switch seems unnecessary. On a last note, whether the experience is awesome or it sucks, be sure that they will text, tweet, share, and tell their friends.
With assets at nearly $570 million, Christian Community Credit Union serves over 29,500 members nationwide and has served as a financial partner to Christian churches, ministries, and their members for over 56 years. For more information, call 800.347.CCCU (2228) or visit myCCCU.com.
With professional work spanning multiple industries including personal brand consulting, finance, politics, mobile technology, and entertainment, Brian has developed a reputation for being a strong promoter and networker. He often ...
Web: www.brianharrington.org
Details