Mental health advocacy has a place in credit unions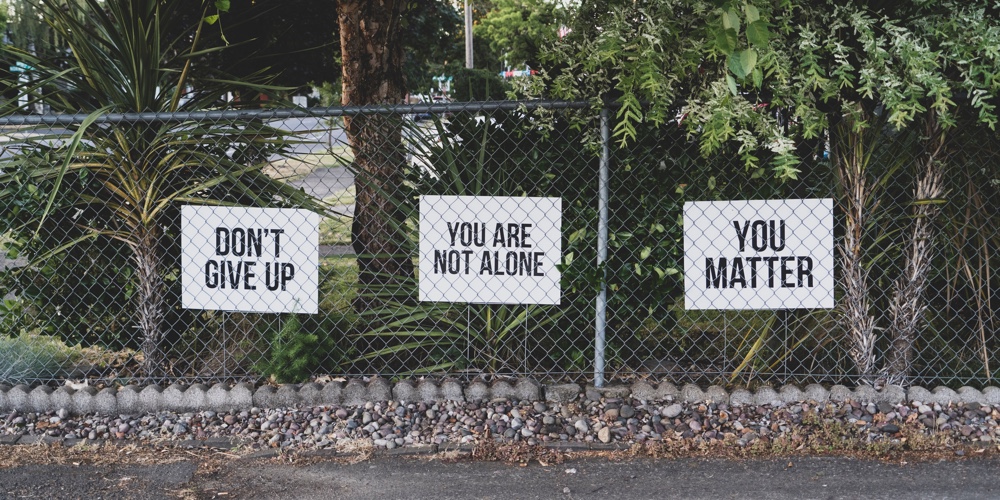 This month I had the opportunity to attend the National Credit Union Foundation's CUDE program in person in Madison, WI. In those five days, we took a deep look into the credit union movement's history. As a result, we began to leverage credit unions' unique business model to serve members and communities in new and better ways.
As we broke up into groups, we learned from credit unions and credit union partners the impact of the topics we discussed while tapping further into our emotional intelligence. As a result, the teams found trust and vulnerability in the small groups that eventually carried through to faith and trust in the class.
I realized that the opportunity to make a real change was glaring, and I was now given the resources and people who could help bring it to fruition.
At the end of the week, each group was assigned a developmental issue that our credit union communities faced, creating a critical barrier to financial well-being. We were tasked with defining what "financial well-being for all" means, the local and global impacts, a personified impact, and how we can start making a difference as credit unions.
My group was assigned health. Both physical and mental well-being defines health. The community's overall health is affected by many issues, from the historic and racially charged impact of redlining on access to accessible healthcare.
As we worked through this case study presentation, I was motivated by the idea that I could take the mental health advocacy that I speak so passionately for in my personal life and weave those efforts into my professional work supporting and driving the credit union movement.
In the true spirit of credit unions, my team embraced my story and gave me the place to share the conversation about the loss of my brother to suicide in 2020. Communicating the importance of mental health care begins to remove the stigma and allows us to see the effects it can have on our members, employees, communities, and the globe.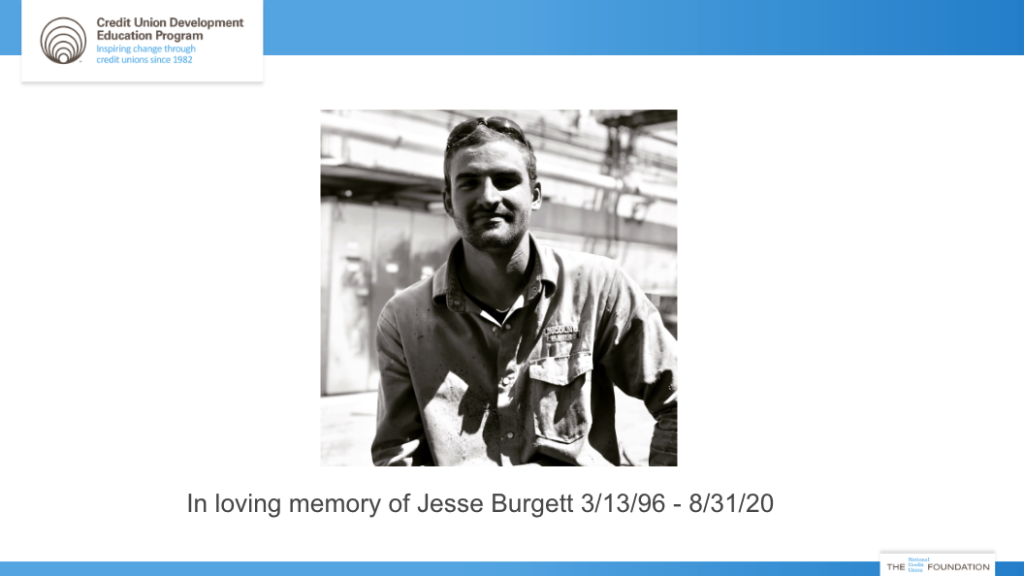 What can credit unions do? 
May is mental health awareness month. We know that health and financial well-being can directly affect one another for our communities and our members. For example, one study found that individuals with depression and anxiety were three times more likely to be in debt. Other studies have even found a link between debt and suicide. 
Mentally healthy and financially healthy credit union members lead to healthy credit unions and healthy communities.
My DE team came up with some ideas on how credit unions might be able to support the mental health of their members and staff. Some of those items are: 
Create available access to mental health resources on your credit union's website, in-branch signage, receipts, and social media posts. 

Crisis Text Line: Text SIGNS to 741741 for 24/7, anonymous, free crisis counseling

Partner with an organization to volunteer. Many local organizations rely heavily on volunteers for administrative support, marketing/development, supporting educational efforts, and more. 
Consider adding mental health resources to your employee assistance programs. 
Train managers on what to do if they see signs of emotional distress
Use educational communication to reduce stigma
Credit unions are all about people helping people and I know we can create positive change to support mental health in our communities. If your credit union is currently working to drive mental health initiatives, I would love to hear about it.
Robbie Young is Associate Publisher at CUInsight.com, the leading digital trade publication for the credit union ecosystem. Robbie is a CUDE (May 2022, otherwise known as the best class ...
Web: www.cuinsight.com
Details