Millennials and credit unions: What they want, and how they want it
By now, you've probably read plenty of articles and had numerous marketers tell you that mobile apps and responsive design are the future of digital banking and finance. Well … yes, and no. We can no longer refer to digital tactics and technologies as the future; they are the resounding present, and aren't going anywhere soon.
A 2014 study conducted by the Fair Isaac Corp. (FICO) concerning the banking habits of young adults, shows that 90 percent of Millennials access the Internet via smartphone and 63 percent with a tablet. Whether or not your credit union determines it prudent to develop mobile check deposit or other banking apps, it is critical that your site be at least viewable and visually appealing on a mobile device.
But reaching Millennials is more than just digital tactics and mobile capability. This is a generation with a different set of expectations and values. Marketers have to remain cognizant that the country suffered one of the most significant economic downturns in recent U.S. history right about the time many of these individuals were getting their first lessons in finance and real-world economics. These lessons were internalized and tentativeness is now at the foundation of many young adults' decision-making process concerning finance.
This is supported by many of the findings of the FICO study and there are several key takeaways worthy of attention. First, and most revealing, is that Millennials are found to be five times more likely than those over the age of 50 to close all accounts with their primary financial institution. Perhaps it is the ease of breaking off a relatively unestablished relationship, maybe it's a product of the instant gratification and ultra-convenience of the digital age, or simply the sheer volume of choice in today's market – but the conclusions are clear: The opportunity to woo these young accountholders away to a better solution does exist.
The question then becomes: What constitutes a better financial institution in the mind of young adults? The decisive responses from numerous studies show that the answer is the same for both young and experienced accountholders alike: lower account fees. This is no surprise to many in the industry and should be a slam-dunk issue for credit unions. In MCUL's own 2014 CU Difference Study, the message of "lower fees and better rates" resonated, and was retained at the highest rate by all age groups of Michigan household financial decision makers.
A lack of service and respect is another sore spot among Millennials. Negative experiences with an institution's representatives is reason enough to send many young adults in search of greener pastures, and is another area in which credit unions routinely outperform banks. The findings of the CU Difference Study suggest that credit unions outperformed banks in customer service, feeling like a member, trust that their institution is doing what is in their best interest and confidence that their institution is the best place for their financial needs.
Finally, and perhaps most surprising, is the importance Millennials place on ATMs. One could speculate that this generation's proclivity toward debit transactions and online bill pay reduces the need to stop into their local branch. For those rare occasions they need cash, they need quick access to an ATM (and would certainly prefer that it be fee free). Conceivably, this is the biggest win for credit unions. Michigan credit union members can access their money at more than 1,650 fee-free ATMs across the state.
When we consider marketing efforts geared toward young adults, the conversation is often dominated by methodology and channel – and this is indeed important – but message should be given just as much credence. Studies show that based on their own assertions, credit unions systematically and categorically meet the needs of Millennials better and more often than banks. Be confident, step to the plate and deliver your message.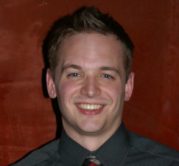 Offering over eight years of experience in the fields of communications, marketing and media. Specializations include writing and editing, marketing plan development and implementation, data analysis and strategic insight, public ...
Web: www.cusolutionsgroup.com
Details