Mobile Wallets: Hurry or wait?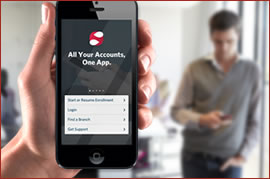 by. Samantha Paxson
For a few years now, CO-OP has been exploring the mobile wallet space – first as a matter of intelligence, and also with a digital wallet product, Sprig by CO-OP. Since we jumped into the mobile wallet space, plenty of things have happened: Google Wallet, Starbucks cards, Apple iBeacon, Isis, Paypal, Square Cash. The roll call is long.
Though we hear constantly that mobile wallets are the payments of the future – and the time to jump in is now – opportunities for credit unions aren't always advantageous. So, on the eve of releasing a new, upgraded version of Sprig by CO-OP, we wonder: Should credit unions hurry or wait on mobile wallets?
Go now. There's just no question that your members want mobile – and that means mobile everything. Mobile banking. Mobile alerts. Rewards on the fly. And definitely mobile payments. If you aren't building toward a robust, multifaceted mobile future, you are going in the wrong direction. What can you do right now?
Get Sprig by CO-OP. You knew we'd say that, but it's an obvious win. With mobile banking across multiple credit union accounts, fast transfers, remote deposit capture and pay-anyone P2P, the new Sprig by CO-OP offers mobile features members want now. Did we mention it's free to users of CO-OP Shared Branching?
continue reading »