Top 10 reasons to attend CO-OP THINK 22 in Chicago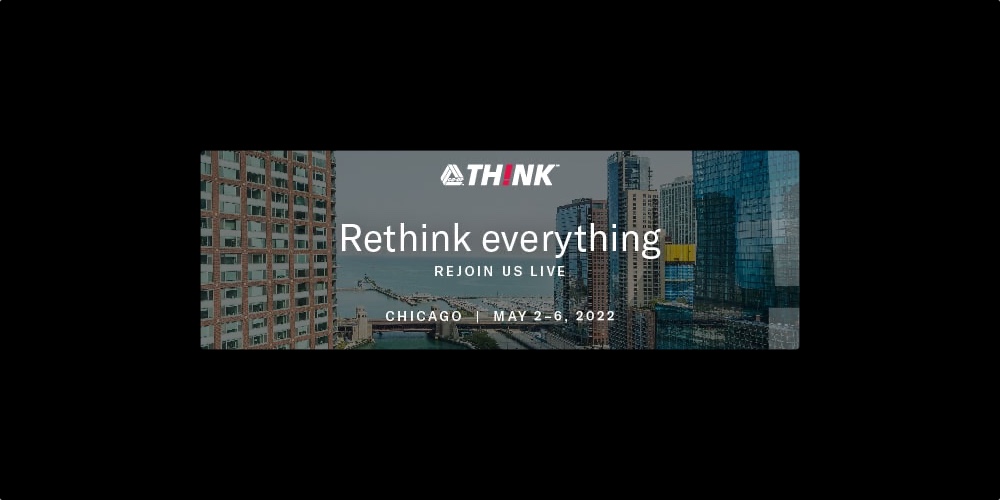 CO-OP's flagship event is back in person and better than ever! After going virtual for nearly two years, THINK returns in its truest form – a live in-person event that curates revolutionary thinking to ignite transformational change. Join us May 2-6 in Chicago!
Never been to THINK before? Find out why this is the credit union industry's most talked-about event and consider these compelling reasons to register now and to start packing your bags:
The power of inspiration. THINK 22 will immerse you in paradigm-shifting, barrier-busting, oh-my-goodness-yes thinking and amazing networking events that will shake off the cobwebs and remind you why this industry is the best, hands-down, anywhere.
Exclusive research and eye-opening presentations tailored for credit unions. THINK made its name by bringing "outside" ideas into the credit union movement, but it's also the place to find up-to-the-minute intel on how credit unions can thrive. Dive into the latest proprietary industry research and also hear from forward-thinking credit unions and CO-OP experts to help you reshape your member relationships for growth.
continue reading »