Monitoring credit report remains key to fighting identity theft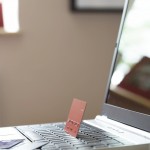 by: Karen Postma
A recent Iowa Credit Union League report found just 53 percent of Iowans regularly monitor their credit report for inaccuracies or suspicious activity. This is troubling findings, as a new identity theft occurs every two seconds.
Consumer awareness and education is key to fighting identity theft. Financial institutions (FIs) should use their websites, social media accounts and other communication tools to encourage consumers to check their credit reports at least once every year (preferably more often).
Additionally, FIs should encourage consumers to pay daily attention to their financial accounts. Having the ability to log into an account any time to check a balance and see which items have cleared makes keeping an eye out for trouble much easier.
Beyond educating consumers on the importance of pulling a copy of their credit report at least annually, FIs should encourage consumers to find and evaluate credit-monitoring services.
continue reading »