More intelligence for better marketing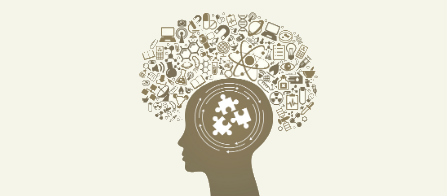 Over the past year, mortgage origination activity has been on an upswing. While credit unions generally tend to focus more on home equity lending, many are originating first mortgages as well. Some are even getting more aggressive with their first mortgage offerings, participating in piggyback loans and 100 percent financing– albeit with much higher criteria than what was required by lenders before the mortgage crisis.
Regardless of whether or not a credit union is offering one of these more aggressive loans, most face the challenge of how to find high-quality leads that are more likely to meet their stringent financing requirements. That's true for both first mortgage and home equity lending.
An obvious place to start is with member portfolios. Of course credit unions market to their member portfolios to generate first mortgage, refinance and home equity leads. But their marketing efforts may not be as targeted as they could be – especially if credit unions are not supplementing their portfolios with additional intelligence.
A wide range of property and loan information is available to help credit unions target members with the most appropriate offer, increasing the return on investment. The membership file is simply compared to property data to provide a more accurate view of the member portfolio.
By matching membership profiles to property data and appending the membership profile with the additional information, credit unions are able to perform a range of analyses to assist with marketing decisions, including a cross-sale analysis, a payoff/loss-lead analysis or an acquisition analysis.
If a credit union is interested in cross selling, appended property data can show which of its members have a mortgage or multiple mortgages, the size of those loans, the lender(s), the age of the loan(s), loan rates, loan terms, etc. That information enables credit unions to perform analysis that helps them identify which lenders serviced their mortgage customers before they did. With that intelligence, credit unions become aware of which lenders they are taking business away from and, as a result, they are better able to determine which members to target.
With access to property data, credit unions are also able to determine the best marketing approach. Perhaps intelligence will show that several members have a first mortgage with one lender and a second mortgage with another, so the credit union will choose to focus on a loan consolidation campaign. The property data may lead a credit union to consider a refinance offer campaign. Additionally, intelligence may confirm that several members are paying Private Mortgage Insurance (PMI), making it a good idea to consider a campaign that targets PMI insurance elimination.
When incorporating additional membership intelligence, credit unions will be able to craft more targeted acquisition, retention and cross-sale campaigns to drive better results. By increasing the overall effectiveness of their campaigns, credit unions will be able to maximize the return on their marketing investment. More highly qualified leads offer credit unions more opportunities to increase their loan production and interest income. Furthermore, targeted campaigns that ultimately enable members to secure loans that are in their best interest help reduce member runoff.
In addition, highly targeted marketing campaigns that truly resonate with credit union members are more likely to lead to increased word-of-mouth marketing. Members who are excited about offers they have received have a tendency to share that information with friends and family. As a result, membership numbers are more likely to increase.
As the mortgage market continues to show promise, credit unions will want to focus on securing more high-quality prospects. The best way to accomplish that goal is to make sure that all available member intelligence is considered when determining the direction of any marketing efforts.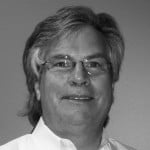 Robert Walker is a Managing Director for the Lender Processing Services (LPS) Applied Analytics division. Rob is in charge of all real estate product development; including, but not limited to, ...
Web: www.LPSAppliedAnalytics.com
Details