More than an auto loan: Best practices to shape the lending experience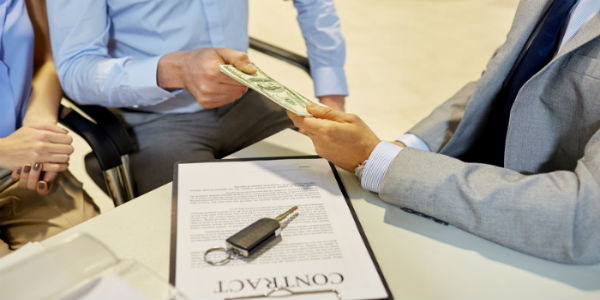 Auto loans are often referred to as the "bread and butter" of many credit unions, which is why Member Loyalty Group recently held a webinar entirely dedicated to sharing relevant data and best practices to help credit unions enhance the auto lending experience. Here are just a few of the highlights discussed during the event.
Our CUSO has collected over 2 million member surveys on behalf of our 75 credit union participants and we have found that, beyond being an important product for the institution, there is a positive link between member loyalty and auto loans. As the chart below shows, members with auto loans had significantly higher Net Promoter Scores® (NPS) than members without auto loans.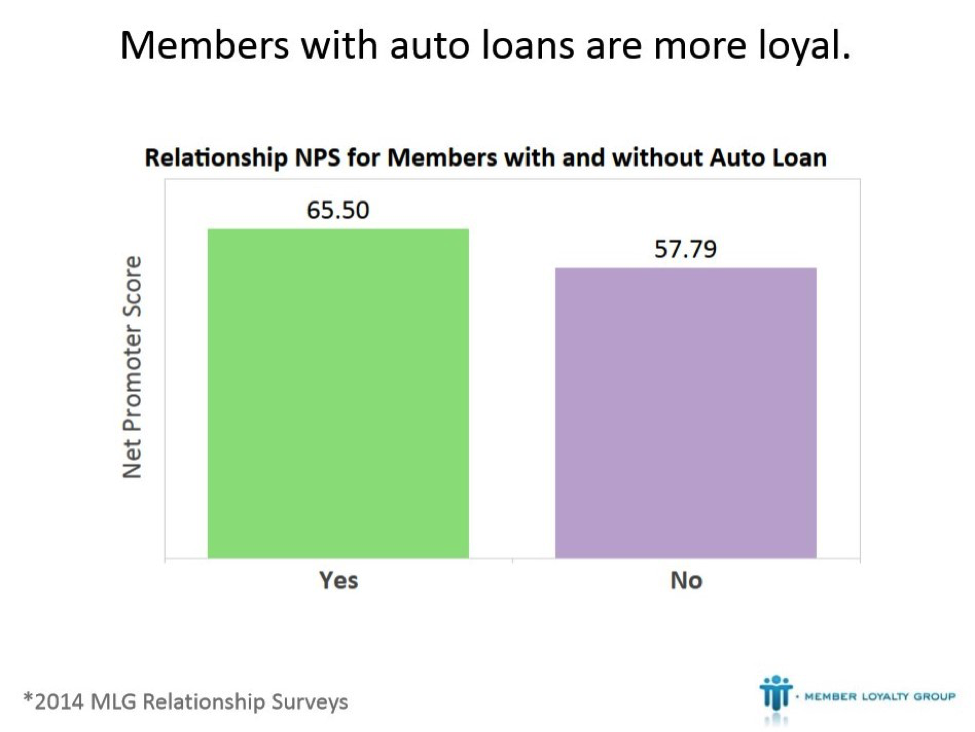 Higher Overall Satisfaction, Still an Opportunity to Differentiate
Members rate the auto lending experience highest in terms of overall new product satisfaction, but there are still opportunities to use this key product experience to build relationships with members and differentiate your credit union.
Two of the key drivers of less satisfied members are a lack of timely communication and a cumbersome process – things like having to resubmit paperwork or deal with multiple reps, simply requiring too much effort from the member. These frustrations are even more pronounced with younger members, the very demographic most credit unions are trying to build new relationships with during the loan process. In addition to the communication and process challenges they may face, younger members are looking for education and guidance to help them truly understand their financing options. This may be their first auto loan or loan of any kind.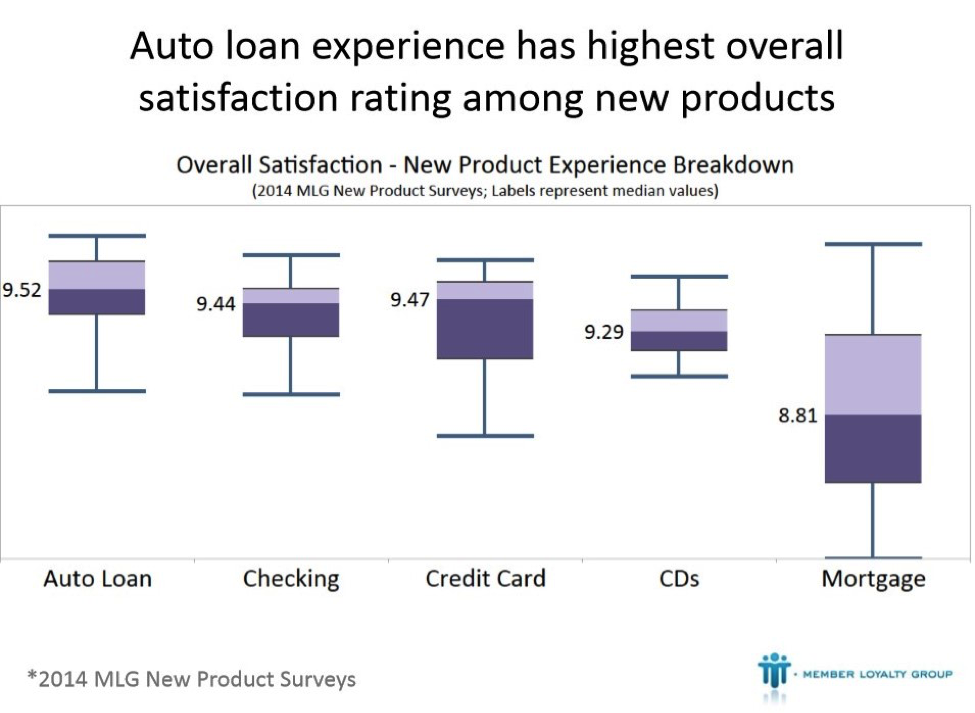 Eric Liesener, Loan Sales Manager for BCU shared his credit union's success focusing on two aspects of the auto loan process during the webinar. By reducing the loan application time for the credit union's overflow calls and focusing on building a stronger relationship with the member during the application process, the credit union has seen its Net Promoter Score rise dramatically (currently a 91.7 for the auto lending experience).
Learn more about auto lending experience best practices by registering to view the full, archived webinar here.
You can also learn more about Member Loyalty Group's Voice of the Member programs by visiting www.memberloyaltygroup.com or contacting us at info@memberloyaltygroup.com.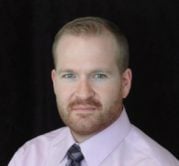 Before joining Member Loyalty Group, Jake served as Member Experience Analyst for Idaho Central Credit Union where he managed their Net Promoter program. Jake's passion for the Net Promoter ...
Web: www.memberloyaltygroup.com
Details