NAFCU advocacy in high gear with Biden Administration
The inauguration of President Joe Biden and Vice President Kamala Harris was a historic moment for our nation. As a longtime credit union advocate in Washington, D.C., I have seen my share of changes in presidential administrations and congressional leadership.
These new leaders bring new priorities to the federal landscape. At NAFCU, we look forward to working with the Biden Administration and the 117th Congress to help bring our nation closer together, respond to the pandemic, and promote a brighter future for all Americans.
Advocating at the Regulatory Agencies
As financial policy evolves, NAFCU will remain laser-focused on engaging with the new administration at every turn to ensure credit unions and their 123 million members have their voices heard by our nation's top policymakers.
Over the years, NAFCU has built strong, lasting relationships with all members of the NCUA Board – including new Chairman Todd Harper. We look forward to advocating for expanding access to the industry's safe, affordable financial products in underserved areas, supporting small businesses and members recovering from the pandemic, and obtaining effective regulation that encourages – not stifles – growth and innovation.
With President Biden's qualified selection of Janet Yellen to lead the Treasury Department, NAFCU will continue to advocate for solutions that will help our nation emerge from the coronavirus pandemic financially sound. The NAFCU team knows Ms. Yellen well – and she knows credit unions. We previously met with her while she served as Federal Reserve chair to share insights and trends from the credit union industry.
Our team is already on the ground building and strengthening relationships with a host of new regulators and their teams, too – at the CFPB, Small Business Administration and Federal Communications Commission, among others – to ensure they are aware of credit unions' mission and priorities to achieve it.
Advocating with Congress
As for Congress, credit unions have a long history of support on both sides of the aisle. With Democrats in control of the Senate and the House of Representatives by tight margins, we see opportunity for bipartisan agreement to advance several key reforms important to credit unions.
This would include increased Community Development Financial Institution (CDFI) funding to support certified credit unions serving low-income communities, member business lending reform, and allowing all credit unions to include underserved communities within their fields of membership. We also stand ready to set the record straight on any proposals that could harm the industry and its members. Our award-winning advocacy team is ready to do what they do best – secure policy wins.
This is what we do at NAFCU: We fight for credit unions.
NAFCU's Bold Advocacy Agenda
Our team has set a bold advocacy agenda for 2021, and we will advocate with boldness and vigor. Our advocacy priorities include:
supporting legislation and regulation that helps credit unions grow and better serve their membership;
fighting back against banker attacks and working to establish regulatory standards for fintech and other non-depository institutions;
promoting clear rules of the road and streamlined regulation that allows credit unions to put more resources toward serving members;
advocating for the NCUA to continue to be the sole regulator of credit unions; and
encouraging federal standards for data privacy and data security that recognize existing regulatory requirements for credit unions.
We are proud to work on behalf of credit unions. We will provide nothing less than extreme member service and bold federal advocacy for our members.
NAFCU stands ready to meet this change in Administration head on. We hope your credit union will join us in our advocacy.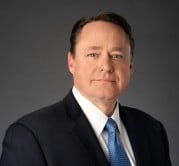 B. Dan Berger became NAFCU president and CEO on Aug. 1, 2013. He joined NAFCU in January 2006 as senior vice president of government affairs overseeing five divisions including legislative ...
Web: www.nafcu.org
Details