National Preparedness Month. Are you ready?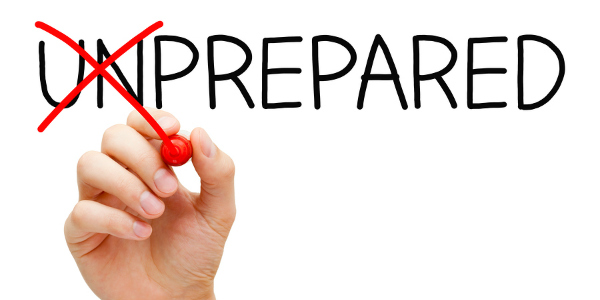 Recent history has taught us that disaster events are becoming far more frequent and more severe over time. Not to mention the ever-present threat of man-made events that can also interrupt operations. And while many disasters cannot be predicted, the inevitable lessons learned following a crisis is always that preparedness is the key to survival and recovery.
It is for this reason that Agility Recovery is once again partnering with the Ready Campaign, the US Small Business Administration and FEMA as a participant in the National Preparedness Month campaign. National Preparedness Month is held each September and is designed to encourage Americans to take simple steps to prepare for emergencies in their homes, businesses, and communities. This year marks the tenth consecutive year that Agility Recovery has worked to bring awareness and insights to business leaders. This September, Agility will be producing a series of four information-packed educational webinars on the topic of organizational preparedness and resilience in the face of disasters.
"Being prepared for a business disruption is the single most critical step you can take to protect yourself and your business," said Bob Boyd, President and CEO of Agility Recovery. "We're pleased to continue our efforts with the U.S. Small Business Administration and shine a spotlight on the importance of business preparedness during National Preparedness Month."
Description of the Webinar Series:
This year, to build on the National Preparedness Month theme of "Be Disaster Aware, Take Action to Prepare," each brief webinar will focus on only the MOST highly applicable, highly actionable and easy-to-implement tips and best practices associated with each subject.  The sessions will be shorter this year, but packed with more takeaways for any organization, business or entity.
In addition, to serve as a lead-in to the September 30 PrepareAthon National Day of Action, the last webinar will be chocked full of preparedness steps that are specifically chosen because they take only a few minutes of time, but build real resilience in an organization.  This way, attendees leave with great ideas to implement during this fall's PrepareAthon.
Webinar #1 – Wednesday, September 3, from 2 p.m. to 2:30 p.m. Eastern:
"Crisis Communications for Any Organization"
Register here: www.NPM2014.com
Description:
During an emergency, it is imperative that those within your organization know how to communicate effectively. This includes both internal and external communications. Join us as we discuss the steps and best practices for developing your emergency communication strategy. There will be focus on recent events, and examples of the use of communications strategy during those events. Emphasis will be placed on simple steps any organization can take to bolster their crisis communications quickly, easily and efficiently.
Webinar #2 – Wednesday, September 10, from 2 p.m. to 2:30 p.m. Eastern:
"How to Plan for a Power Interruption…and Recover Fast"
Register here: www.NPM2014.com
Description:
Nearly 70% of businesses in the United States will lose power sometime in the next 12 months. However, with this type of threat so prevalent in today's world, the majority of American organizations are woefully unprepared to withstand such an event, and recover from it quickly. Since every organization has different power needs, it is important to know and understand your risk as well as your building's power requirements. This information dense session will dive into the most resilient strategies to mitigate this threat and best practices for a swift and efficient recovery.
Webinar #3 – Wednesday, September 17, from 2 p.m. to 2:30 p.m. Eastern:
"The Top 5 Steps for Preparedness This Year"
Register here: www.NPM2014.com
Description:
Statistics show that 94% of small business owners believe a disaster could seriously disrupt their business within the next two years. Are you prepared? Join us as we discuss the top five ways to prepare any organization for interruptions based on the most recent disasters and those most likely to occur. These straight-forward and simple to implement steps could mean the difference between surviving a disaster, and giving in to one.
Webinar #4 – Wednesday, September 24, from 2 p.m. to 2:30 p.m. Eastern:
"If You Do Nothing Else This Year…"
Register here: www.NPM2014.com
Description:
With so much on the line, leaders simply cannot afford to overlook the risk disasters pose to their organizations and daily operations. However, simply starting a disaster recovery plan can seem overwhelming at first. But it doesn't have to be. During this session, we will address some simple ways to build your resilience as an organization today with minimal commitment of time and resources. If you do nothing else this year to protect your employees, clients, income, and the future of your organization, these steps should be a top priority.
"Disaster preparedness should be included in every business owner's success strategy," said James Rivera, associate administrator for the U.S. Small Business Administration's Office of Disaster Assistance. "The webinars we're co-hosting with Agility Recovery during National Preparedness Month will provide a blueprint for a solid business continuity plan. And the investment is minimal ̶̶— just 30 minutes of your time."
Throughout National Preparedness Month, business professionals are encouraged to attend these free, online, interactive webinars to get the information they need to secure their businesses. For more information or to register for any of the webinars, please visit www.NPM2014.com.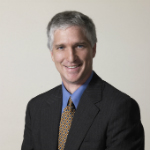 Bob joined Agility in 2004 after the company was sold by General Electric, and began a revolutionary transformation of the 15 year old company, essentially turning the business continuity/disaster ...
Web: www2.agilityrecovery.com
Details