Not a Wall Street merger – A uniquely credit union merger
Suddenly, the crowd erupted. Tears started flowing.
Members and staff alike shouted aloud in celebration of victory.  These weren't tears of sadness, but tears of joy.  Board members, staff and members embraced each other with warm hugs.  
In a packed branch office, the chairman of this mid-sized credit union had just announced that the membership had voted in favor – by a large margin – of a merger into a much larger credit union.    
As expected the special meeting had been contentious.  There was a faction of membership that wanted the credit union to stay the same.  They wanted to preserve their local credit union and were satisfied with a credit union that was not able to offer a full range of products and technologies. Predictability and heritage were more important than remaining competitive in the market and providing financial opportunities to new members.  
There was another group of members that felt the membership and the community would benefit from better pricing, technology, branch convenience and small business services.  Both sides passionately stated their preferences.
I stood there reflecting on how unlike Wall Street this merger was.  
The Staff
The credit union partners in this merger wanted the merger process to be well executed from beginning to end.  Transparency was, as it should be, a core value.  The credit unions wanted to ensure they reached as many in the community as they could, allowing members to ask questions in a variety of forums.
The merger due diligence started with interviews of the merging credit union's staff to understand member needs.  Focus groups and surveys were conducted of the membership to gain a deeper understanding of the needs and desires.
But the credit union leadership didn't stop there.  Together, the credit unions held town hall meetings, branch information sessions and even participated with a booth at the local farmers' market.  Staff wore buttons and shirts encouraging members to ask questions.  
The board had a better understanding of the merger value proposition once they were armed with an understanding of the needs of the membership, potential members and local small businesses.
Members
The results of the member due diligence for this credit union was similar to the results of other credit union findings.  Credit union membership is made of many different segments with differing needs and different stages of financial decision making.  Consistent with findings from other studies research of the membership and broader market, leadership typically learns that they are often relatively satisfied at that point in time.  Their banking needs are not top of mind because they have not recently been in a financial decision-making mode and thus have not done comparative research with other institutions.
For this credit union, the participants in town halls and special meetings had a similar age demographic as many other mergers I have attended through the years.  The members were represented primarily the older segments of them market.  A representative persona of members may have had a savings account, a couple CDs, and perhaps a basic checking account.  The products all work well. And they feel good because the tellers great them by name, and treat them like family, on their many visits to the office.  At that point in time a merger might provide them with better rates, but their banking needs are relatively simple.  You'll hear these members often arguing for no change at town halls and special meetings.  And, their main concern is whether the staff they know so well will continue to have jobs and benefits.  They have heard the Wall Street horror stories of bank mergers where staff are cut and branches eliminated.  Many of these become the naysayers of a merger.
There was a similar small contingent of members that had taken the time to understand this merger wasn't about their individual needs at a point in time, but rather a way to strengthen the credit union for the future to enable it to meet the needs of current and future members as well as the needs of the community at large. The board's thorough research, community outreach, and preliminary meetings had given these members the ability to weigh the risks and benefits for themselves.
The membership concurred voting strongly in favor of the merger.  The board of directors of the merging credit union understood the resource constraints and future requirements to be a successful credit union based on years of experience and an honest assessment of the future.  The board fully supported the merger. Both boards advocated member education combined with extensive outreach to provide members the information they needed to support a decision for the best future of the credit union.  
Lessons learned from this merger included:
A Wall Street merger is clear cut – maximize the return to the shareholders.  The debate among credit union member owners is different.  They care about the staff, future members and the community.
How wonderfully unique our credit union movement is that after a vote we can all get together for a group hug.  You're not going to find that on Wall Street.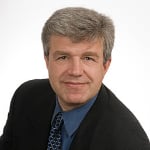 Glenn Christensen is Founder and President of CEO Advisory Group the first Merger and Acquisitions consultancy focusing on the credit union industry. As a visionary and entrepreneurial leader with 25 ...
Web: www.ceoadvisory.com
Details