NYLC 2015: A reflection of past, present, and future
The end of the calendar year gives us all a chance to reflect on the days that have made up 2015, but to also give us a chance to consider the endless possibilities of 2016.
For the National Young Leaders Committee (NYLC), the Canadian Credit Union System's young leader development program, we look to continue to build off of our vision of Strengthening the credit union system by bridging generations of leadership.
Below is a summary of the past, present, and future of the NYLC.
The Past:
2015 brought the 10th anniversary of the NYLC committee. During the Credit Union Central of Canada's Conference for Leaders in Banff, NYLC alumni led by Sandra McDowell brought past and present committee members together for an evening of connection and reflection. The current NYLC committee saw this as an opportunity to leverage alumni members going forward to act as ambassadors for the program. In the new year, we will be distributing the pins below to alumni with an ask to proudly wear them at various credit union events to help bring greater attention to our program.
The Present:
The fall saw the NYLC partner with Sandra McDowell and CUSource to bring forth the launch of the NYLC eLeadership Academy Pilot.
Twenty-six participants from across the Canadian Credit Union system will take part in two phases of the program. The first will include 8-modules covering the following topics:
Personal leadership and best practices
Build your emotional intelligence
Develop a coach approach to leadership
Motivate and influence others
Lead with heart and backbone
Neuroleadership: The brain and leadership
Managing yourself and others
Each module will include webinars, discussion forums, and assignments along with supplemental information for those who want to engage further on the topic.
Participants will take away strategies to support their leadership growth including the creation of a personalized Leadership Action Plan (LAP) and a one-page overview of their purpose and desired legacy. Graduates of the Academy will gain valuable personal insight to propel their leadership to the next level and become better communicators and more confident leaders.
After the completion of Phase I at the end of January, participants will put their new leadership skills and competencies into action to assist in strengthening the credit union system through Phase II of the program.
Pilot participants will be arranged in teams and will be presented with a challenge that is currently facing the credit union system. The goal will be to work together collectively as a group to come up with a solution through the creation of a white paper to be completed by the end of April. Teams will present their findings virtually to a panel of National Young Leader Committee Alumni and provide their final paper to Credit Union Central of Canada.
The Future: NextGen 2016
Once again the NYLC will be hosting our annual NextGen session at the Credit Union Central of Canada's Conference for Leaders this year held in Saskatoon, Saskatchewan. While I can't share a ton of information with you (top secret) I would say that this will once again provide a brilliant opportunity for young leaders across Canada to build on their already existing leadership competencies, but to also build greater connection with senior leaders across the Canadian Credit Union system through our Human Library. We hope to see you there! Stay tuned as registration will launch early in the new year.
On behalf of the NYLC, I would like to wish you all a prosperous New Year.
And may the credit union movement be with you….always.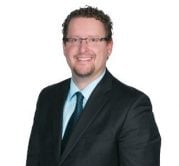 Devin Selte is a 15 year veteran in the credit union industry all with Servus Credit Union. On top of his position as Branch Manager in Stony Plain, he is ...
Web: www.servus.ca
Details