Onsite: CUNA Tech/OpSS Councils joint Conference in Las Vegas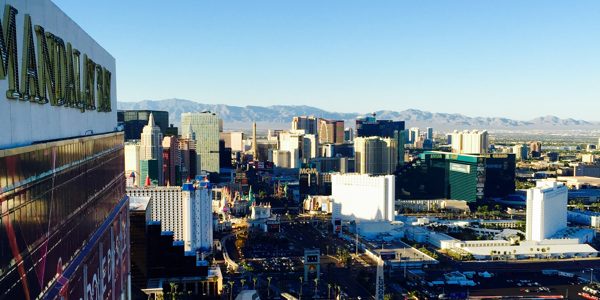 The CUNA Technology Council and the Operations, Sales and Service Councils hosted their joint conference this week in Las Vegas, NV at the Mandalay Bay Resort and Casino.  Over 500 people from around credit union world were in attendance.
Lisa Bodell, the CEO of futurethink kicked off the conference with her keynote "Kill the Company: End the Status Quo, Start an Innovation Revolution."  Bodell stated that many companies choke off employee's curiosity with senseless rules which can be written or explicit. These limitations take a toll on innovation.  This is what led to her call to action to end the status quo and start an innovation revolution.  The first step is identifying your credit unions self-defeating practices.
A series of vendor Speed Rounds were held throughout the conference that were very well attended. A strict 7 minutes were aloud for the vender to demo their solutions and an interactive Q&A followed each presentation. It was great to see some of the new updates for credit unions from some of our CUInsight partners like OnBase and Buzz Points. The crew at Geezeo unveiled a new solution for credit union to help small business and Money Desktop showed off their new additions and a new company name and brand; MX.
Mark Sievewright of Fiserv discussed the rapid change happening through technology innovation.  This was a common topic throughout the conference.  Mark focused on the speed of change taking place inside the credit union as the pace of technology quickens.   He took us down memory lane on how much technology has changed in the past two decades before turning his focus to moving forward.  Mark needed just one word to summarize the change coming in the next 10 years: Everything.  The three areas that will redefine credit unions going forward: Channels, Payments and Big Data.
A couple favorite contributors to the CUInsight community had great presentations.  Mark Arnold from On the Mark Strategies talked about transforming yourself from a manager into a leader by making people development your top priority.  Andy Janning spoke about culture as only he can. Stating personality conflicts are rooted in behavior. When you label someone an adversary you are only making matters worse. It comes down to the power of meaningful conversation.
Payments and mobile were a hot conversations throughout the event.  Karim Habib, director of lending at CUNA Mutual Group, talked mobile applications and how they have generated $2 billion since there launch in 2011.  During a standing room only panel discussion with panelists from CO-OP Financial Services, CSCU and CU Wallet. Caroline Willard from Co-op basically scrapped her prepared presentation to talk about how the world changed 3 weeks ago with the recent announcement of Apple Pay. "iTunes has 800 million accounts, and we always wondered when Apple was going to use that information," said Willard. Tokenization, EMV and Apple Pay are changing the payments world at a rapid pace. The mobile wallet is here.
I had to try out the picture taking machine on the iPhone 6. Here are some random pictures from the conference. You can also see more on the CUInsight.com Instagram, Twitter and Facebook pages.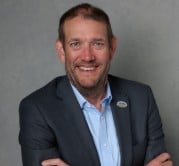 Randall Smith is the co-founder of CUInsight.com, the host of The CUInsight Experience podcast, and a bit of a wanderlust. As one of the co-founders of CUInsight.com he ...
Web: www.CUInsight.com
Details