Onsite: Day two, legislators visit credit unions at CUNA GAC 2015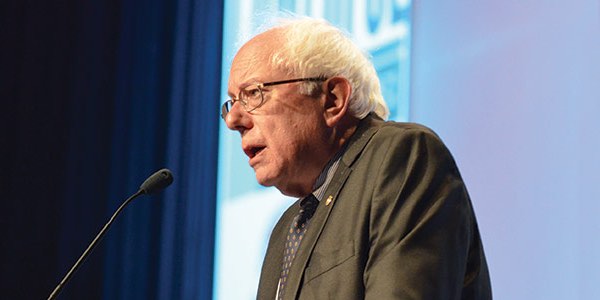 Day two at the CUNA Governmental Affairs Conference brings Washington to the credit union community. Legislators take the stage to show credit unions their support. The common theme for 2015 was maintaining the credit union tax exemption and the need for a reduced regulatory burden.
The keynote for the morning session was Arianna Huffington, co-founder and editor in chief of the Huffington Post, who helped this year's attendees learn how to "Thrive" in life. Arianna Huffington can be a polarizing figure based on your political bias but one thing all could agree on is that we would like to get more sleep.
Here is a recap from selected legislators:
Obama grasps vital role of Credit Unions in broader economy, White House adviser says
President Barack Obama understands the critical role credit unions play in the broader U.S. economy, Jason Furman, chair of the council of economic advisers at the White House, told attendees Tuesday at the CUNA Governmental Affairs Conference general session.  Read more
Sens. Brown, Merkley state support of Credit Unions' tax status
The ranking member of the Senate Banking Committee, in concert with another member of that key panel, pledged support of the credit union tax status on the CUNA Governmental Affairs Conference stage Tuesday. Read more
Sen. Peters tells Credit Unions to 'count on my support'
When Sen. Gary Peters (D-Mich.), then serving as a U.S. representative from Michigan, announced his intention run for the Senate seat to be vacated by Carl Levin, he received his first endorsement from the Michigan Credit Union League–16 months before the 2014 general election–because of his long track record of credit union support. Read more
Credit Unions have potential to be an even more important force, Sanders says
Sen. Bernie Sanders (I-Vt.) lavished praise upon the credit union system during his speech at CUNA's Governmental Affairs Conference Tuesday and urged those in attendance to increase their advocacy efforts. Read more
Sherman remains committed to Credit Unions
As co-sponsor of H.R. 989, a CUNA-supported bill that would allow credit unions to raise other forms of capital, Rep. Brad Sherman's credit union credentials were firmly established before he took the CUNA Governmental Affairs Conference stage Tuesday. Read more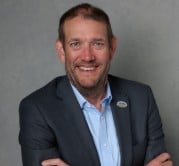 Randall Smith is the co-founder of CUInsight.com, the host of The CUInsight Experience podcast, and a bit of a wanderlust. As one of the co-founders of CUInsight.com he ...
Web: www.CUInsight.com
Details