Onsite: NAFCU Strategic Growth Conference 2016 in San Diego, CA
Future-proof your credit union - #CreditUnionGrowth
I had the chance to attend the NAFCU Strategic Growth Conference this week in San Diego for the first time, and I'm glad I did. If you're interested in you credit union staying current in this fast changing world and growing I would put this event on your schedule next year. Make sure to reserve your place early as this year's event was at capacity.
There were some great speakers and topics which I will highlight but I must say one of the greatest benefits I'm sure most took was the conversations going on at the tables after the sessions. What a great mix of forward thinking credit union-ers sharing ideas and asking questions. I know I will be keeping an eye on the credit unions of the people I met to see the amazing things they are doing in the future.
The opening speaker was Shane Snow. Shane is the chief creative officer of Contently and the autor of Smartcuts. The message he delivered was change. Specifically how to manage and spur change. The presentation was focused on three main points: Think sideways, Think simpler. Think 10X. Shane stated "It's easier to make something 10X better then 10% better." His message hit how with the group that no one ever changed the world by doing more of the same.
The conference was structured with a mix of industry thought leaders discussing current topics with a mix in of panel discussions.
Some of the highlighted topics in the presentation were; the e-branch revolution, slashing costs by partnering with other credit unions, avoiding regulatory hits to your bottom line, engaging millennials, increasing your share of digital wallets, surviving in the new world, predictive analytical decision making, and developing a member experience culture.
The panel discussions focused on: case studies on fast growth in short time periods, how to make and save money for your credit union, and how to turn around a credit union that is struggling or lagging behind.
As mentioned above one of the true benefits of the event was the ample time between presentations and panels for Q&A and networking. It was a lot of fun to be a part of some many great discussions on the future growth of the credit union movement.
Check out all the chatter that was going on the conference hashtag #CreditUnionGrowth on twitter.
Make sure to checkout the other conferences and training NAFCU has coming up this year. I will be seeing everyone again at the NAFCU 49th Annual Conference and Solutions Expo in Nashville this summer, you should too.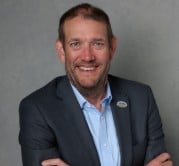 Randall Smith is the co-founder of CUInsight.com, the host of The CUInsight Experience podcast, and a bit of a wanderlust. As one of the co-founders of CUInsight.com he ...
Web: www.CUInsight.com
Details