Another state joins the ranks of states permitting credit union board compensation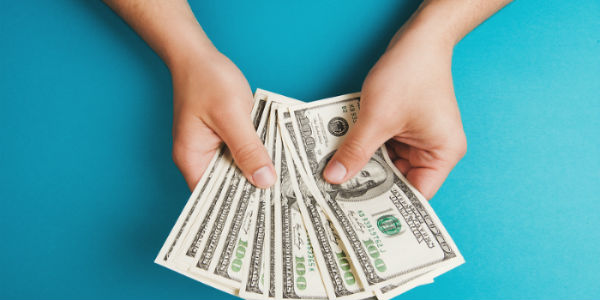 On June 16, Oregon governor Kate Brown signed into law a bill that will permit reasonable [1] compensation for members of state-chartered credit union boards of directors. The new law makes Oregon the 16th state [2] to permit board compensation, and the third to permit the practice in the last three years. The bill, introduced in February, met little opposition and took only four months to be passed into law.
Oregon's 19 state credit unions will join the growing number of credit unions with the option to compensate board members, but don't expect them all to make the change at once, or at all for that matter. Indeed, much of the momentum for these amendments has come from a vocal minority of credit unions, not a unified clamor for change.[3] When Tennessee enacted a similar law two years ago, not a single credit union availed itself of the change in the first year, and only 2 of 76 began compensating board members in the following year. Indeed, less than a quarter of all credit unions that have the option to compensate board members do so, and even then it is almost always quite modest—between a few hundred dollars and $7,000 per year.[4]
Despite the growing momentum, board compensation remains a controversial topic in many arenas. Just weeks before Oregon approved the practice, the Michigan Credit Union League dropped its support for a similar amendment as it teams with lawmakers to revise the state's credit union act.[5] The League characterized the move as a compromise to get less divisive amendments passed, since some legislators disapproved of the provision.[6] In spite of the setback, the League expects that Michigan will join Oregon and the other states that allow board compensation in the next five to ten years.[7]
Why would board compensation be controversial? There are several advantages to the practice. The data so far, although too limited to be conclusive at this stage, has shown on average that compensated boards outperform their volunteer counterparts.[8]
Compensation can attract more skilled directors as regulatory compliance becomes increasingly complicated, justifies holding board members more accountable for performance, and gives grounds for replacing board members that underperform.
The skepticism is not unfounded, however. First, the data is subject to several caveats. The sample size is small. Much of the disparity between compensated and uncompensated boards can be attributed to a few high-performing credit unions, while the rest remain largely average.[1] At this early stage, the data is also likely skewed by the fact that typically only credit unions already in good financial health have considered adopting board compensation.
There are other reasons for a cautious approach. Compensation may attract new talent, but it also gives incumbent board members more reason to entrench themselves, preventing positions for that new talent from becoming available. The practice would also give critics on the banking side one more reason to argue credit unions should not be tax-exempt. Some would also say it moves away from the traditional credit unions' working class, frugal ethos.
The returns on board compensation so far are positive and the few credit unions that have adopted the practice have for the most part approached it conservatively. The lesson appears to be that board compensation won't be right for all credit unions but will be for some. Factors such as credit union size, financial health, availability of talent, and guiding philosophy can all tip the scales one way or the other.
[1] The statute does not define what "reasonable" means, but the Staff Measure Summary (SB 582 A, March 4, 2015) provides as general support for the measure that "this change helps credit unions attract and retain qualified directors at a time when numerous circumstances make that increasingly difficult."
[2] Commentators disagree on which states allow board compensation (e.g., whether to count states that limit compensation to one board member, usually the treasurer), so the numbers reported vary widely, and require the reader to look closely at how the commentators define compensation.
[3] See Matt Fullbrook, Should Credit Unions Pay Their Directors?, Filene Research Institute 23, May 2015.
[4] Id. at 11. See also Peter Strozniak, CU Board Director Pay: Most Not At All, Some Handsomely, Credit Union Times (July 1, 2013), http://www.cutimes.com/2013/07/10/director-pay-essential-in-brave-new-world-ceos-say?ref=hp.
[5] Peter Strozniak, Michigan League Rejects Board Pay, Credit Union Times, May 29, 2015, http://www.cutimes.com/2015/05/29/michigan-league-rejects-board-pay.
[8] See Strozniak, CU Board Director Pay, supra note 4.
Contributing Author: James Patterson, Partner, Sherman & Patterson, LTD
Jim Patterson is a partner with Sherman & Patterson, a law firm focusing in the areas of tax (e.g. 409A and 457(f)), nonqualified deferred compensation and employee benefits. Most of Jim's deferred compensation clients are healthcare systems and credit unions. Jim has drafted numerous split dollar plans, SERPs, and other nonqualified deferred compensation arrangements and welfare benefits plans. Jim's practice also includes drafting employment agreements and severance plans that integrate nonqualified deferred compensation concepts with other issues relating to an individual's employment. He has worked closely with state credit union regulators in the 47 states that have state credit union charters, as well as with regulators at the NCUA. Jim is based in Maple Plain, MN.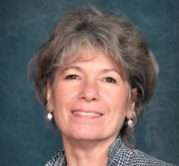 Chris Burns-Fazzi has focused her experience in finance on executive compensation since 1981. She specializes in nonqualified plan design, implementation and administration in both public and closely held corporations, notably ...
Web: www.BFBbenefit.com
Details