Our global movement: 274 million strong and growing through engagement
The recently released World Council of Credit Unions' 2018 Statistical Report illustrates the continued growth of credit unions and cooperatives, with 274 million members worldwide—an increase of 14 million from the year before. What lies beneath the report's data is the institutional and individual efforts of cooperatives and those that represent them in the face of significant challenges and barriers, making a difference in the communities and members they serve. It was their spirit of engagement that brought positive change through the cooperative model.
World Council and its charitable arm, the Worldwide Foundation for Credit Unions, are conduits for global change, using the credit union model to strengthen and sustain communities, whether placed or displaced, in times of disaster, war and political conflict. Responding to challenges facing a community by leveraging cooperatives has always been and always will be, the secret sauce of what makes World Council unique.
What drives successful outcomes, however, are special approaches and special people committed to seeing member's lives improved for the better via cooperation. It's our engagement with our member communities that make us unique as credit union people.
How has our movement thrived and grown? Take a moment to read the results of these special engagement efforts:
A First Response
In September, Hurricane Dorian hovered for more than 24 hours over the Bahamas, causing historic damage and displacement of thousands on the islands of Abaco and Grand Bahama. Dorian's effect on the nation's credit unions were uncertain. Bruce Foulke, CEO of American Heritage Credit Union in Philadelphia, answered the Council's call to go to the affected areas and reach out directly to credit union peers there. His images and testimony confirmed significant damage, resulting in a tremendous outpouring of support from credit union peers worldwide towards Project Storm Break, the Worldwide Foundation's Disaster Relief Fund, which is currently helping to re-open the doors of The Bahama's credit unions.
Reaching the Unreachable
Imagine having to flee your home, your community, your country, to keep your family safe. Imagine not having the resources to travel to the nearest financial institution to get the most basic of services? This is the case for Colombians living at the border with Venezuela. By leveraging a simple tool like mobile banking through the Council's Banca de las Oportunidades project, more than 250,000 Colombians have been provided with the services and programs needed to sustain usage of the formal financial system, and for over 100,000 of them, for the first time. Whether located in a remote, hard to reach area or taking up residence in a refugee camp, Colombians living in this area now have access to critical financial services.
Finding a Global Solution
When credit union members worldwide are demanding safer, cheaper and faster ways to digitize their payments, what is the solution? This key, global question has led to a partnership between World Council and the Bill & Melinda Gates Foundation to explore how to apply innovative technologies to create a Digital Payments Toolkit that would initially help the Indonesian and Philippine credit union systems serve more than 50 million members. Imagine a toolkit such as this being leveraged in other regions worldwide as a solution to overcoming member challenges like transportation, access to credit, and more.
While these stories of impact and change are known to our movement, what may be less clear is that there are stories such as these each day in which credit unions as institutions, as well as special individuals and groups, are serving their member populations that need financial inclusion, education, and relief aid more than beyond the convenience of a casual deposit or withdrawal.
What fuels these projects and their outcomes is engagement—not just with your local community, but with our global movement—to help share successful solutions and knowledge that can grow each other's institutions and communities.
The Worldwide Foundation now offers a global credit union engagement menu, providing opportunities to help you and your credit union grow by learning, sharing and supporting global credit union development. We learn as much as we give in time, talent and resources. As cooperatives, we are a strong, growing movement, but only with us supporting each other—no matter where we live.
Take advantage of this menu and become a global champion in partnership with World Council and its Worldwide Foundation. Engage and visit DoGlobalGood.org for more information and insight into our global movement's growth through cooperative collaboration.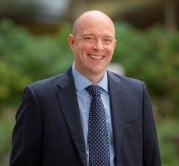 Mike Reuter is the Executive Director of the Worldwide Foundation for Credit Unions, the 501c3 charitable nonprofit that supports the World Council of Credit Unions in its mission of providing ...
Web: https://www.woccu.org
Details