People and professors key to virtual learning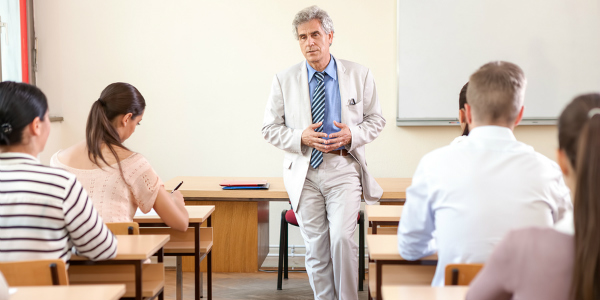 Last spring I spent a week attending CEO Institute I: Strategic Planning at Wharton; last month I spent a week at CEO Institute II: Organizational Effectiveness at Cornell University. My experiences underscore what I've heard around the industry about CUES' flagship program: Attending CEO Institute is awesome—not only because of the ground-breaking content, but also because participants form deep connections with fellow participants and get exposed to world-class faculty at top business schools.
Now, CUES' strong partnership with Cornell has paved the way for a new no-travel-required offering that will mimic these three talked-about features of CEO Institute: great content, the opportunity to form strong connections with a cohort of peers, and the chance to learn from the world's best teachers and researchers. I'm talking about our new "blended learning" program, which launches Sept. 2.
As I've suggested, blended learning seeks to maximize educational value, while minimizing travel and time away from work. CUES' innovative format does just that, featuring online learning led by Cornell's Johnson Graduate School faculty; personal coaching; individual or small-group work focused on establishing priorities (here's where connecting with peers comes in); and a focus on creating an action plan that helps implement new ideas within participants and their credit unions. This is not a one-hour GoToMeeting session, but a three-month commitment to deep learning!
At CEO Institute II in April, I had the opportunity to see our blended learning lead faculty, Kathleen O'Connor, Ph.D., in action. Associate professor of management and organizations, she is a powerhouse—an expert in negotiation strategy with a great deal of insight into how car dealers haggle over price differently with women than men. Interestingly O'Connor has her husband negotiate pricing for their cars—with O'Connor on the cell phone as coach.
O'Connor will lead both of our new blended learning courses:
"Women Who Lead" will help students strengthen their leadership abilities based on research about the obstacles women face when reaching for their highest professional potential. Students will learn concrete tactics for building more effective professional networks, identifying helpful sponsors, and negotiating for resources.
"Leadership Brand and Shadow" will help students understand what their leadership brand (how they're perceived by peers and other staffers) says about them, and how their leadership shadow (the larger effect of their actions on the whole organization) will help them meet (or miss) their career objectives. The program will consider how leadership brand can be revised to better position attendees to lead. It will also help identify what leadership shadows affect them.
While I still highly recommend getting away from your desk for a few days or a week to attend CEO Institute (attend segment I in August) or another of the other CUES professional development offerings, it doesn't always work out for people to travel. But even if they can't travel, folks need to learn if they're to reach their full professional potential. CUES' new blended learning offering helps deliver on CUES' mission to provide professional development to all CEOs, directors and future leaders, regardless of ability to get on a plane to cross state or even national borders.
As the program takes hold, there may be a few challenges of time zone and language if CUES members from Hawaii or Brazil join in (and we hope they do!). But these programs are going to be very nice, topic-specific complements to CEO Institute and Strategic Innovation Institute.
Credit unions really understand the need for talent development. Whether you walk into a Bank of America branch or a CU branch, the dimensions of the space will be quite similar. What's going to win over consumers is the performance of the staff in that branch. CUES and its new blended learning program can play a significant role in making that performance the best it can be.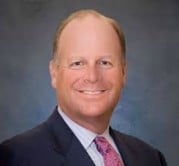 Charles E. "Chuck" Fagan, III is President and CEO of PSCU, a credit union service organization that leverages the cooperative model to better serve credit unions and their members through ...
Web: www.pscu.com
Details