Perhaps it's the metrics that need close scrutiny, not the performance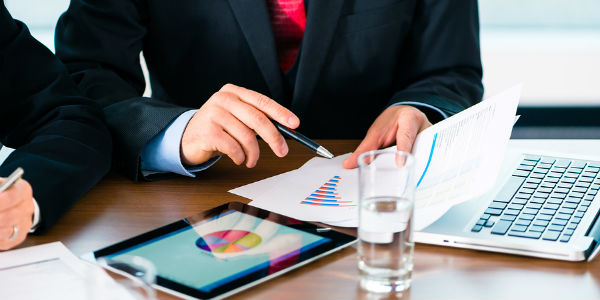 Before embarking on your organization's quarterly performance review take a moment to think about what is being measuring. Here are a few questions to ask yourself about what you are evaluating.
Are Key Performance Indicators (KPI) in place that go beyond the scope of the balance sheet?
Are you measuring the loyalty and satisfaction of your members AND staff?
Do your efficiency ratio's include delivery channel data? Specifically are the physical and electronic channels profitable?
How engaged are your new members? The ones that opened in January. They have been with your credit union for 90 days now. Are they using the products and services you would like?
In the white paper titled,  "Innovative Strategic Process to Create Thriving Financial Cooperatives," which I presented at the International Cooperative Summit held last fall puts forth the concept of evaluating the performance of an organization in the four key areas of human capital, competitive advantage, delivery channel and member engagement. The following are insights from that paper.
As a measurable and controllable aspect of the credit union, human capital is a factor that can improve future business performance. Understanding how to tap into human capital potential and harness culture can have a positive short-term impact on performance as well as lasting effects in terms of competitive edge….
While many strategic decisions are based on competitive information, it is important to have an accurate understanding of members' share of wallet. Often there's a significant difference between a credit union's perceived and actual competitors. Rather than making assumptions, credit unions should analyze data to determine who else members are using for financial services. This is also a great opportunity to identify areas in which the credit union excels due to its cooperative business model.
With a clear understanding of who has a presence in members' wallets and why, credit unions can make informed decisions patterns, develop an effective marketplace position, tap into social network affinities, improve website visits, develop loyalty programs and gather other information to build impactful strategies….
Assessing a credit union's delivery channels is particularly important because the digital age is constantly bringing new ways for the consumer to purchase and pay. This is forcing a re-evaluation of how members access and engage the credit union. By analyzing member engagement data, credit unions can identify which of the credit union's current channels are used the most and which member demographics prefer each channel. This is a particularly important distinction for credit unions because most want to attract prospective members who are younger than the average current member and therefore may have different engagement profiles. Understanding how members engage is the also starting point for building an effective omni-channel experience….
And, finally, credit unions typically have higher satisfaction ratings than banks, yet few understand how to effectively offer member service and member engagement across a variety of channels. In effect, credit unions are failing to make the most of an existing competitive advantage. For example, most credit unions that have mobile apps provide limited service via those apps. However, the average consumer uses mobile apps 10 times a day, and 78% of all mobile users use apps for customer service purposes. Credit unions should strive to make two-way communication accessible, easy, and satisfying for members in order to build trust and grow loyalty.
To gain the true performance insights, the metrics have to be more than financial. While financial performance is valuable, it is only part of the picture and to gain success an organization needs the entire picture.
Anne Legg, founder and principal of THRIVETM Strategic Services THRIVE works with credit unions to develop transformational business strategies from their business insights to grow in a competitive, highly regulated ...
Web: https://www.anneleggthrive.com
Details